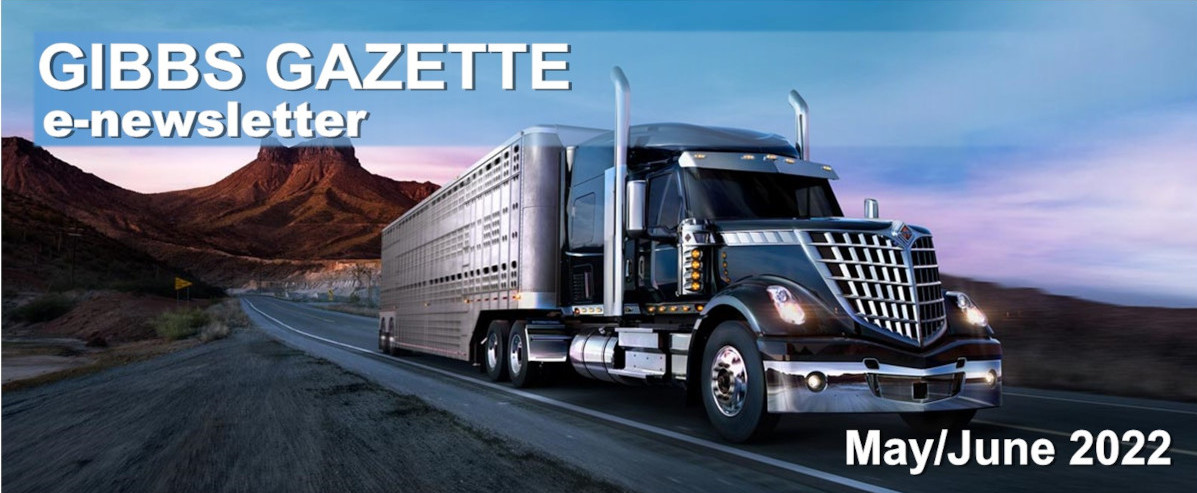 Gibbs Truck Centers - Since 1969
---
Gibbs Truck Centers has been serving Central California since 1969. We have four full service commercial truck dealerships offering the complete line of International and Isuzu brand products and services.
We carry a multi-million dollar parts inventory to meet our customers' needs.
Our service departments are staffed with factory trained, ASE Certified technicians.
Should you require an additional unit we offer rental trucks or full maintenance leasing through our Gibbs Idealease organization.
Our state-of-the-art paint and body shop can handle any make or model repairs.
Looking to purchase a truck or tractor? Contact one of our highly experienced sales professionals today!
Now Celebrating 53 Years!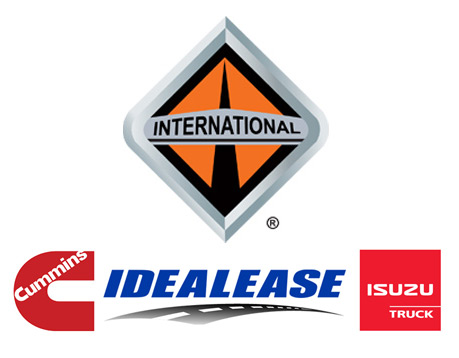 Have you seen our new website?
Re-Designed and streamlined to help keep you up to date on all the latest from Gibbs Truck Centers. Sales, Information, News, and more. Click the link below to visit us anytime.
---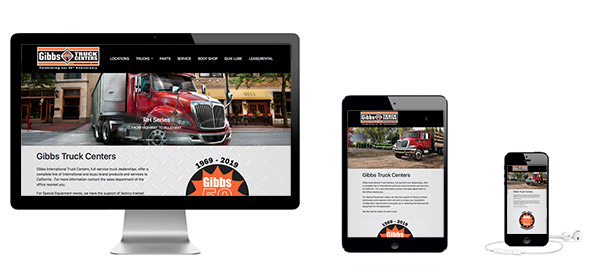 www.gibbstrucks.com

What's Happening At Gibbs Truck Centers?
Congratulations to all Gibbs Truck Centers locations for meeting the Navistar Prestige Award requirements for Q1 of 2022!
---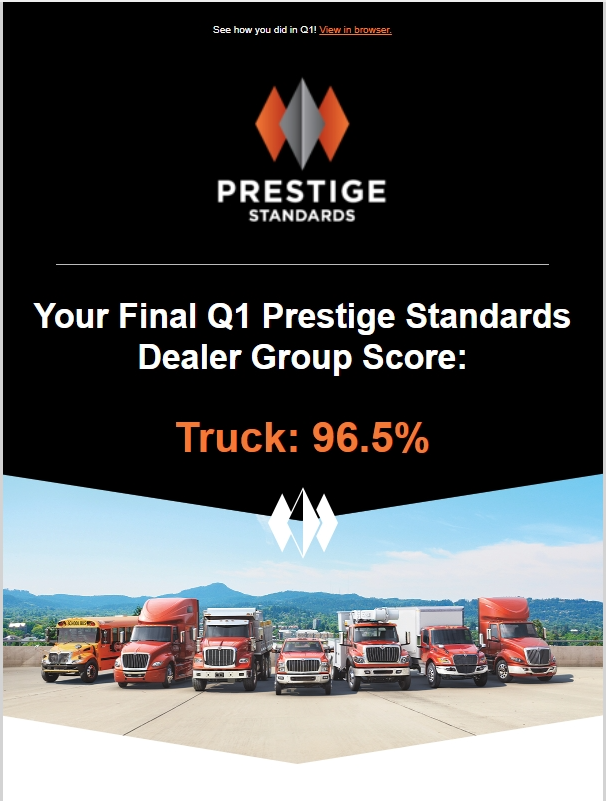 This program challenges our team to raise the bar in Facilities, Service, New and Used Truck Sales, Marketing, Parts, IC Bus so we can enhance our customer's experience with the International and IC Bus brand.
Great Job To All For Being The Backbone Of Prestige Standards!

Q1 2022 Prestige Awards Pizza Party!
In recognition of meeting the Prestige Award standards in all 4 Gibbs Truck Centers Locations.
---
Oxnard, CA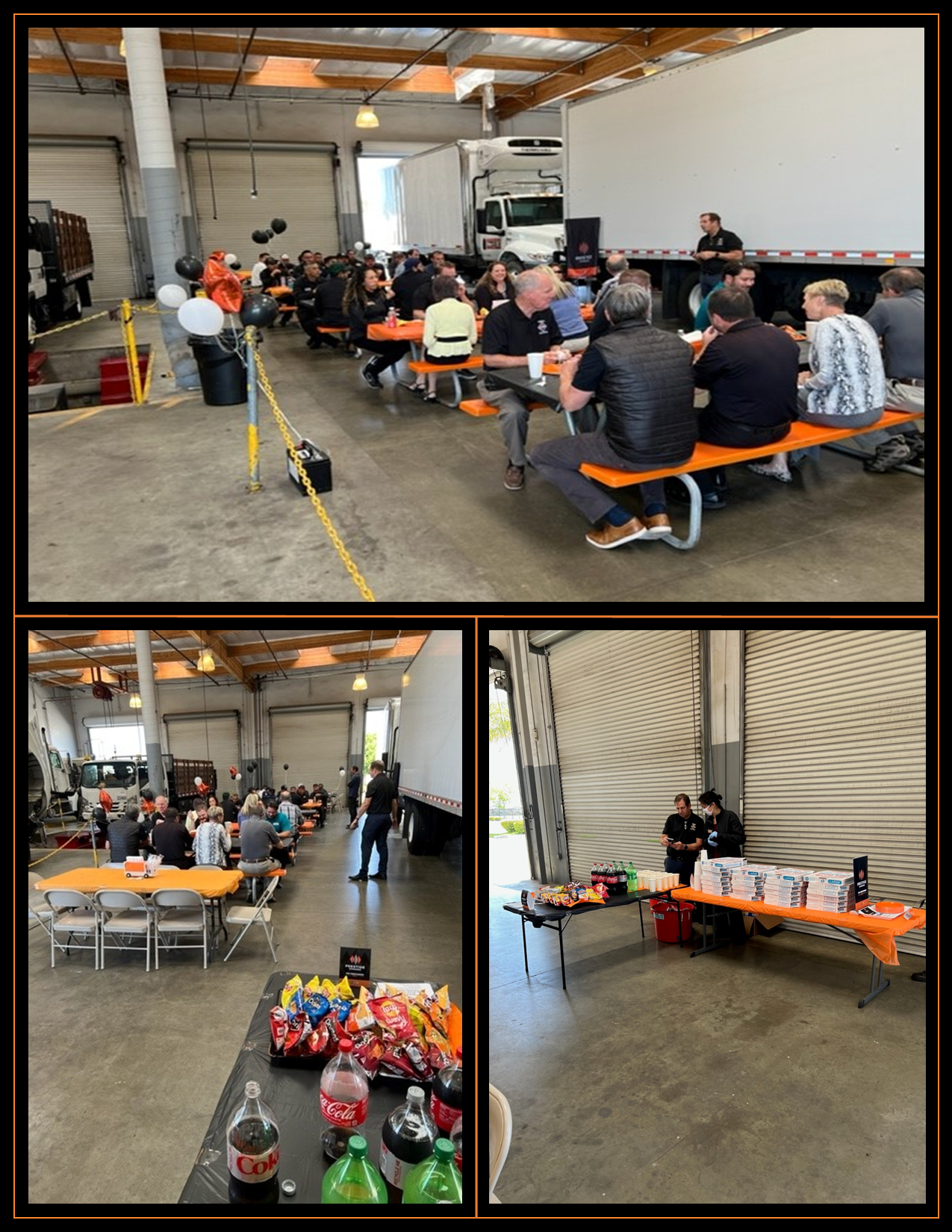 Santa Maria, CA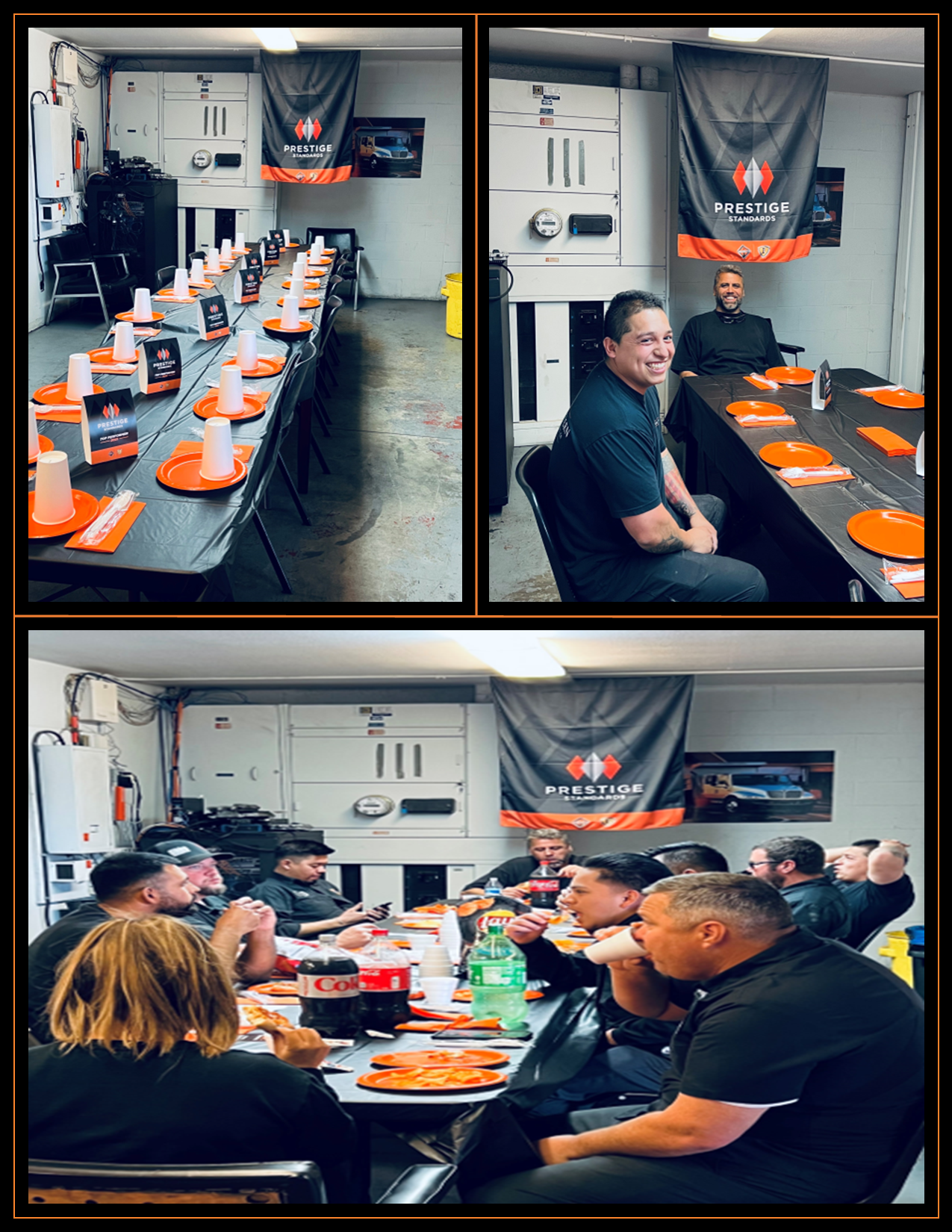 Bakersfield, CA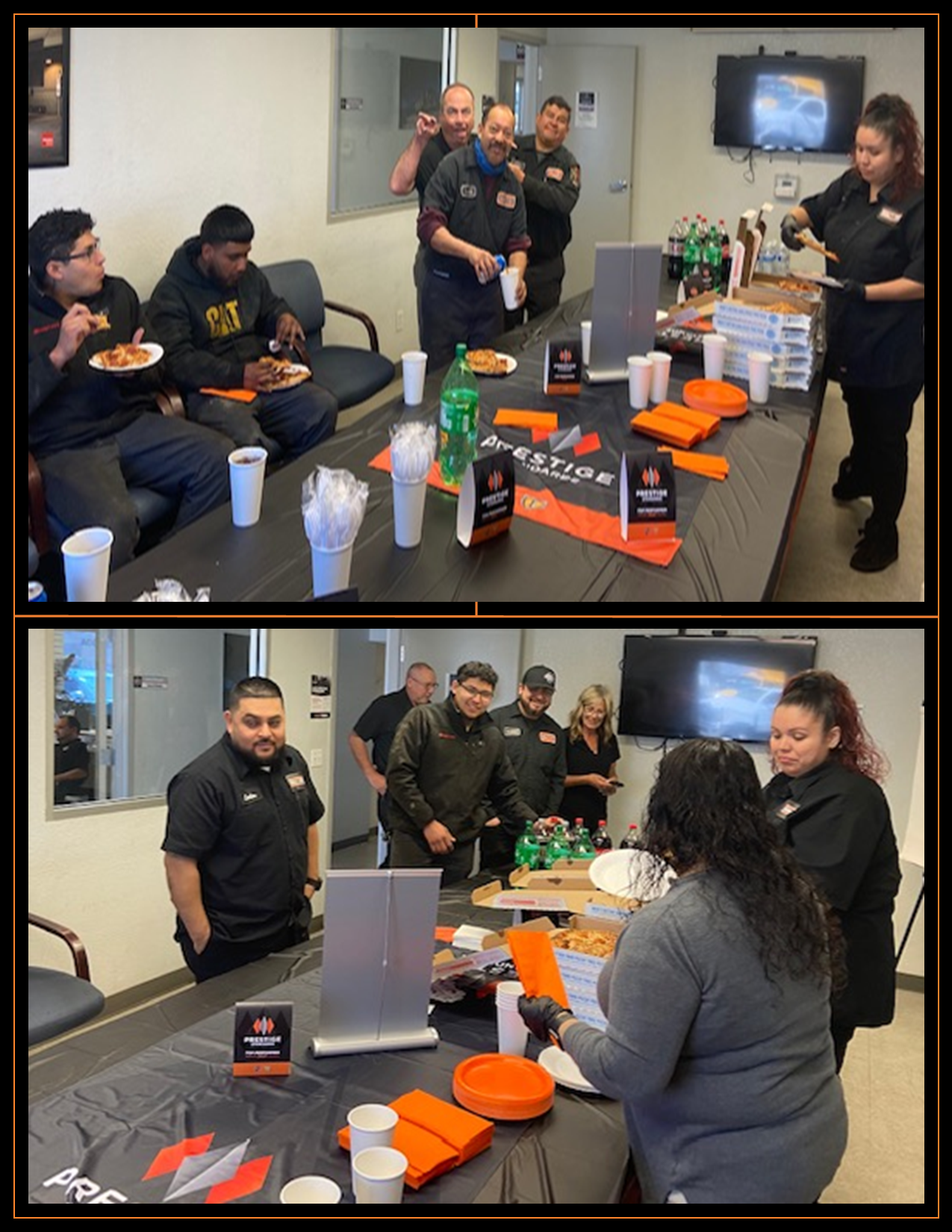 Fresno, CA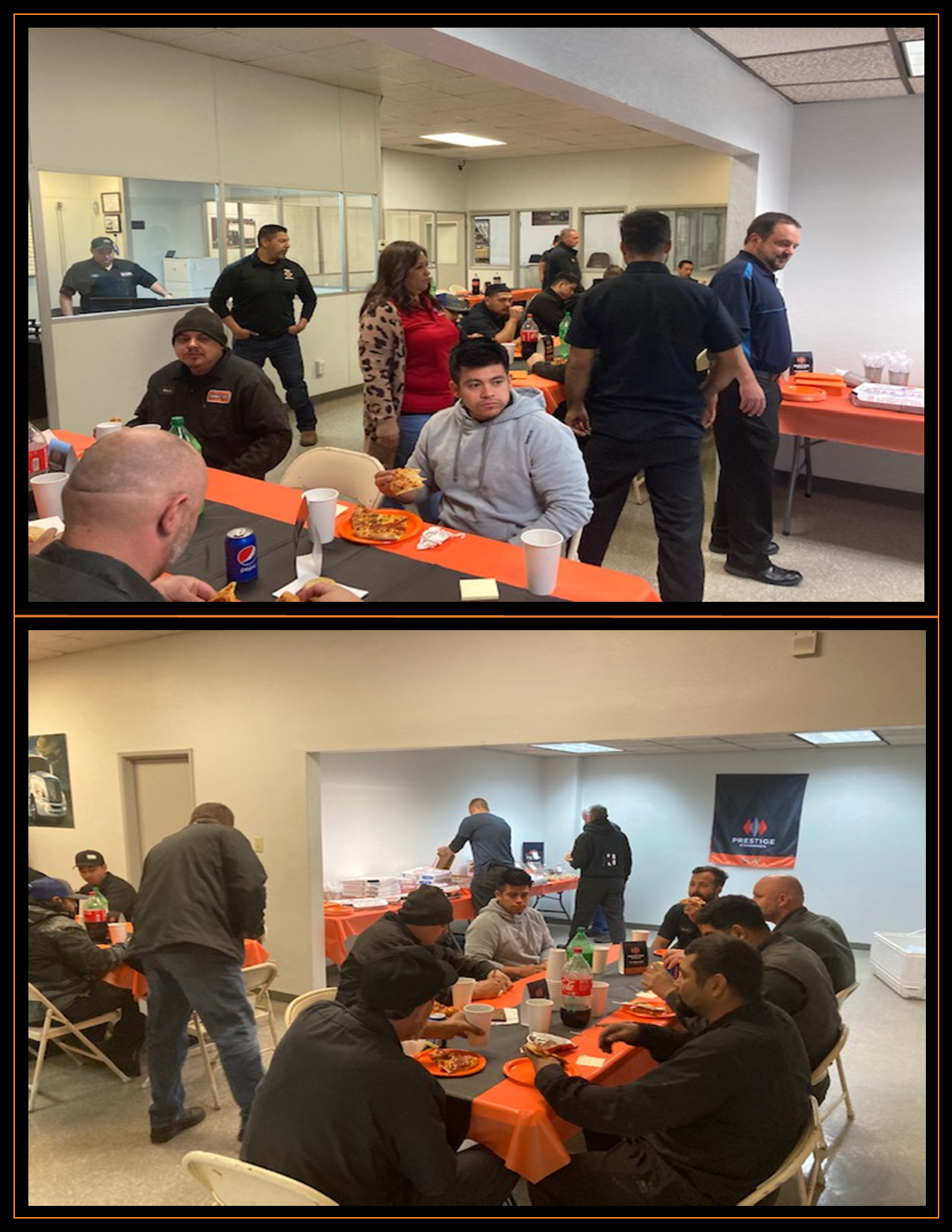 Gibbs Truck Centers and International's NEXT eMV Truck Event 2022
---
Thanks to the folks at International for coming out and introducing the eMV Series Electric Truck.
It was a fun, educational, and exciting event for everyone involved!
---
Oxnard, CA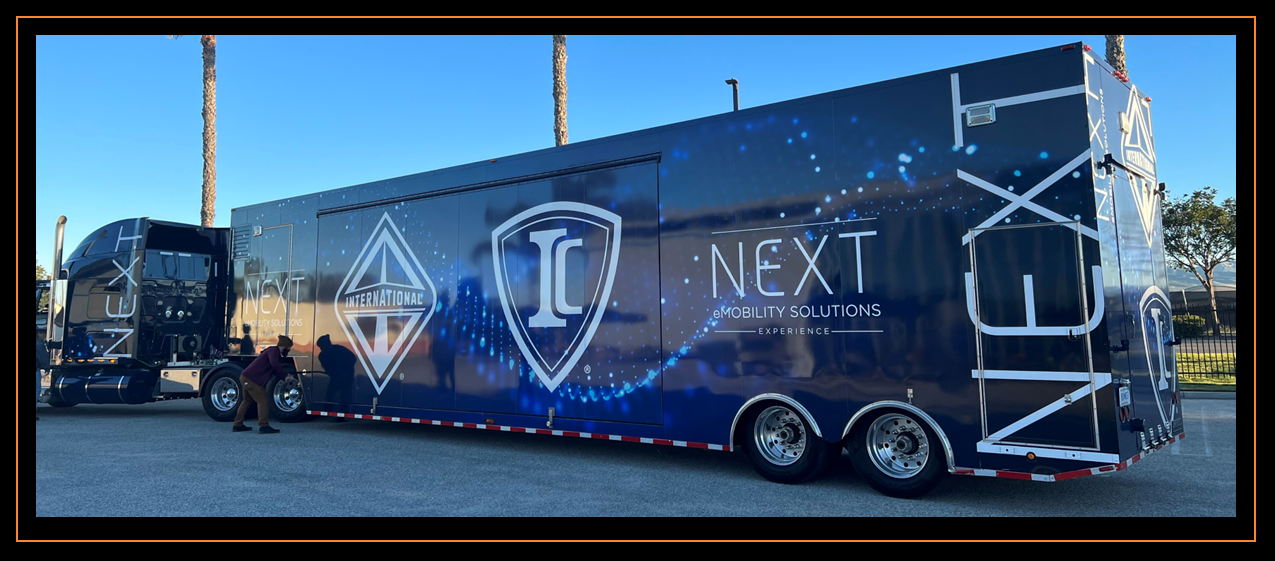 ---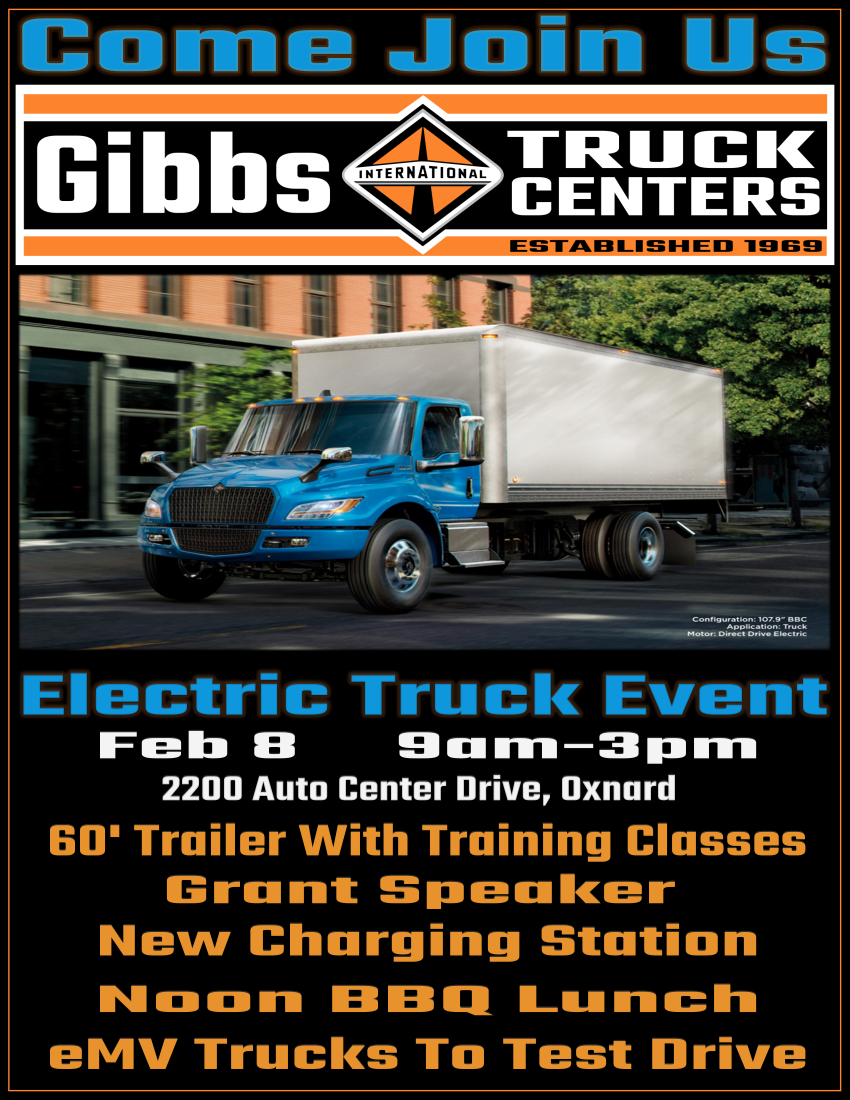 ---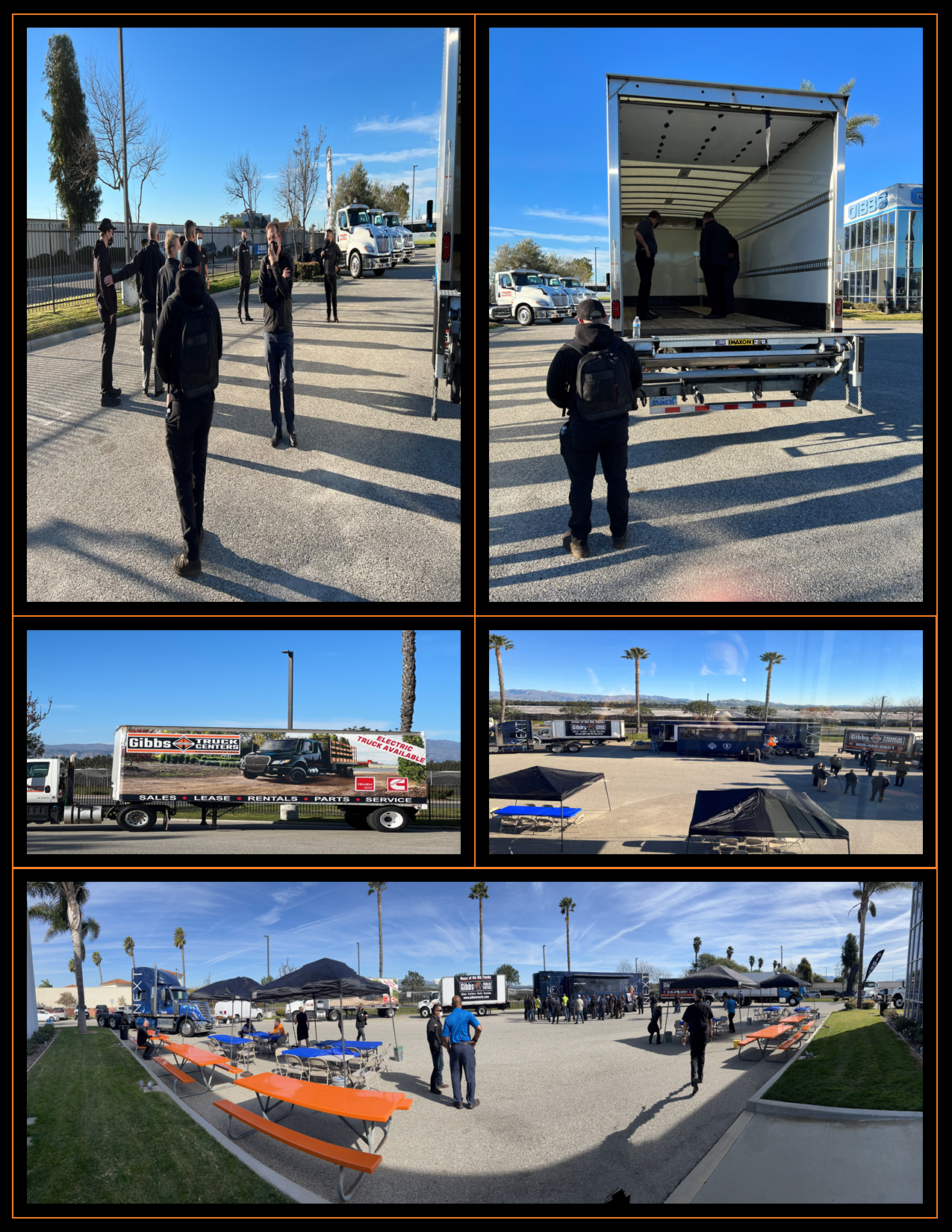 ---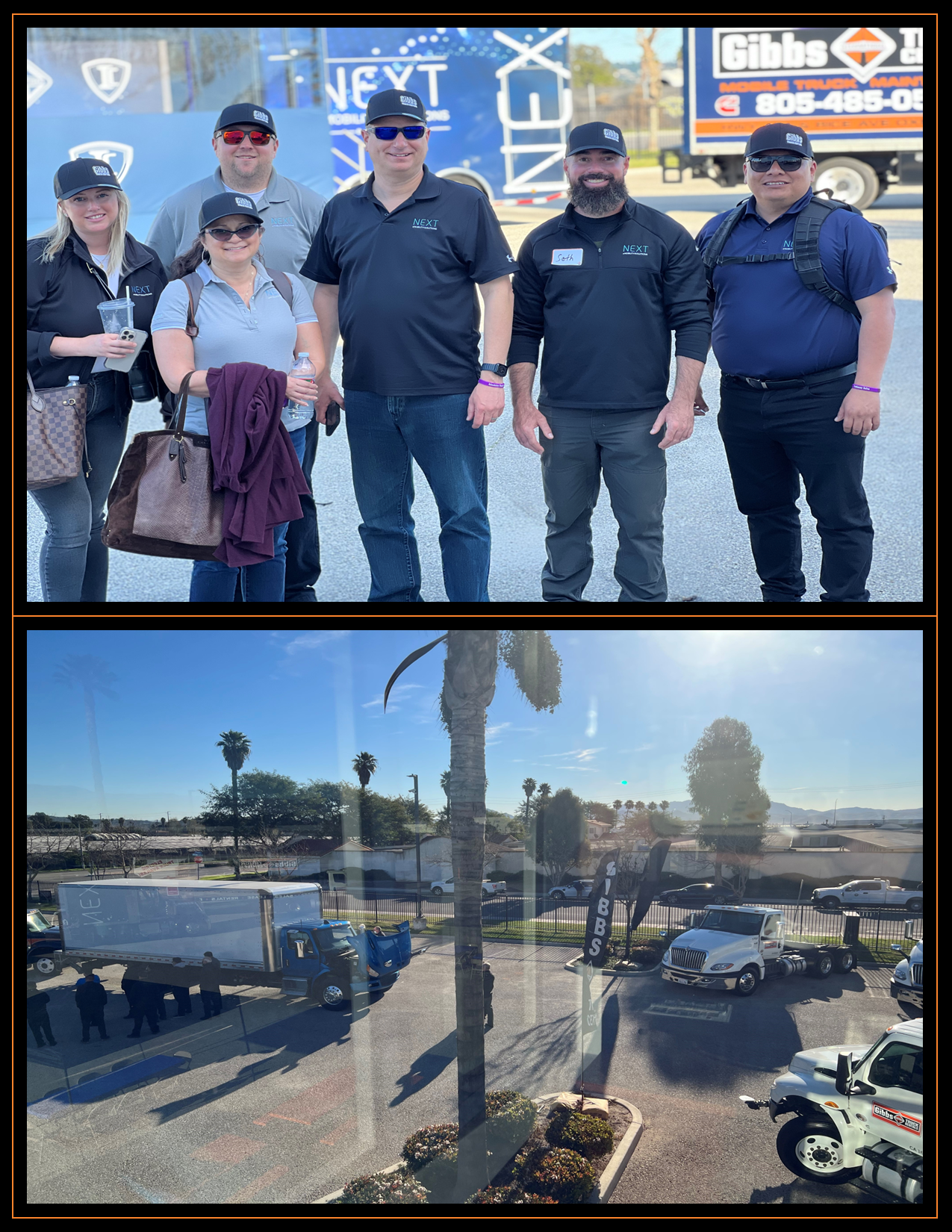 ---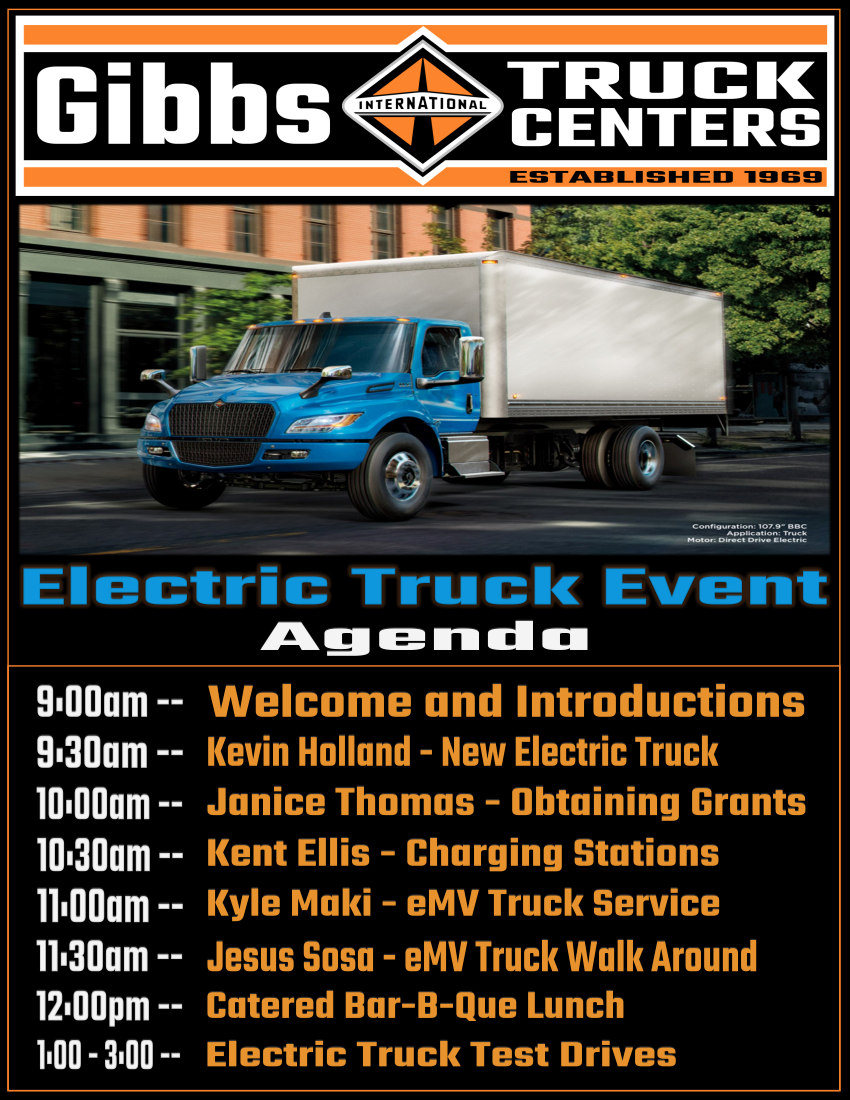 ---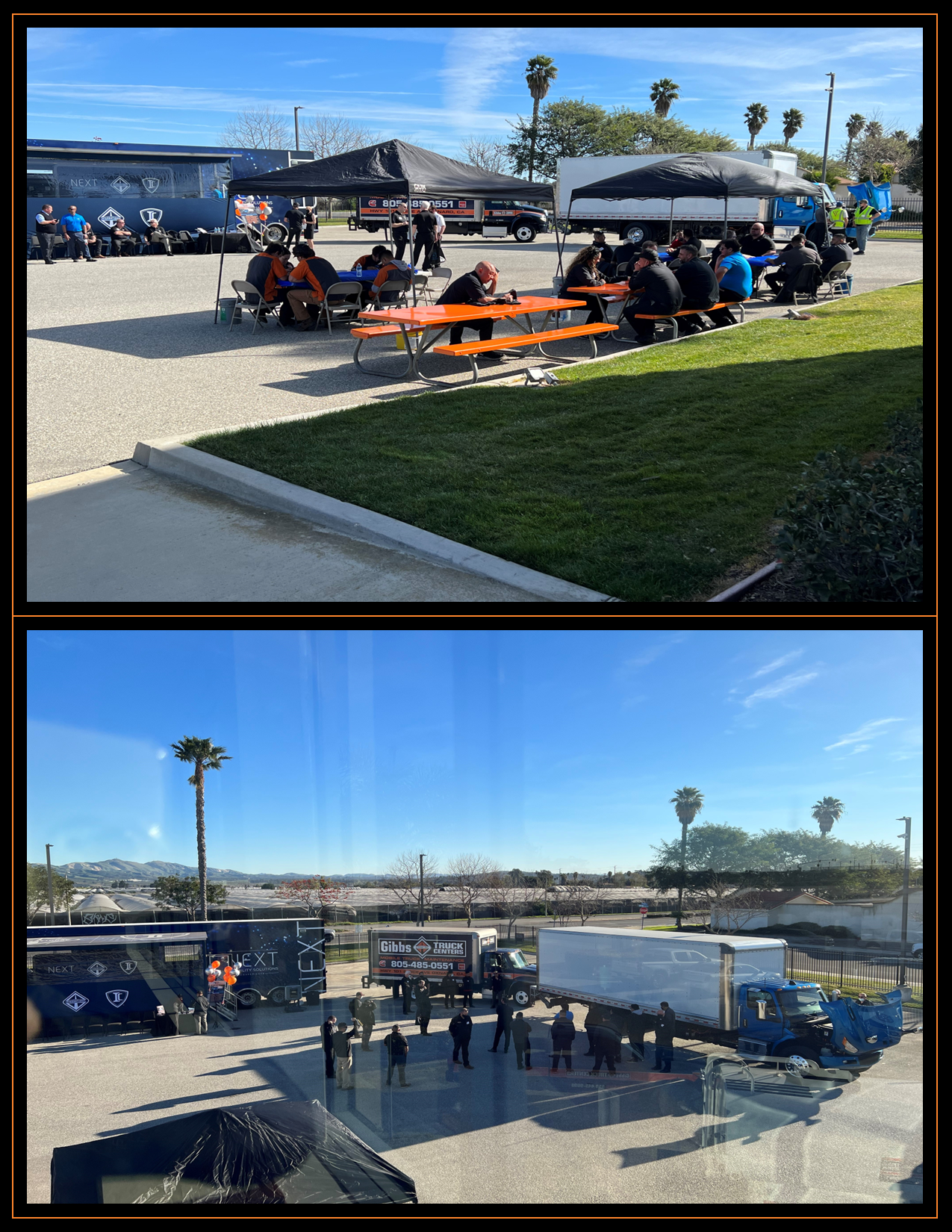 ---
---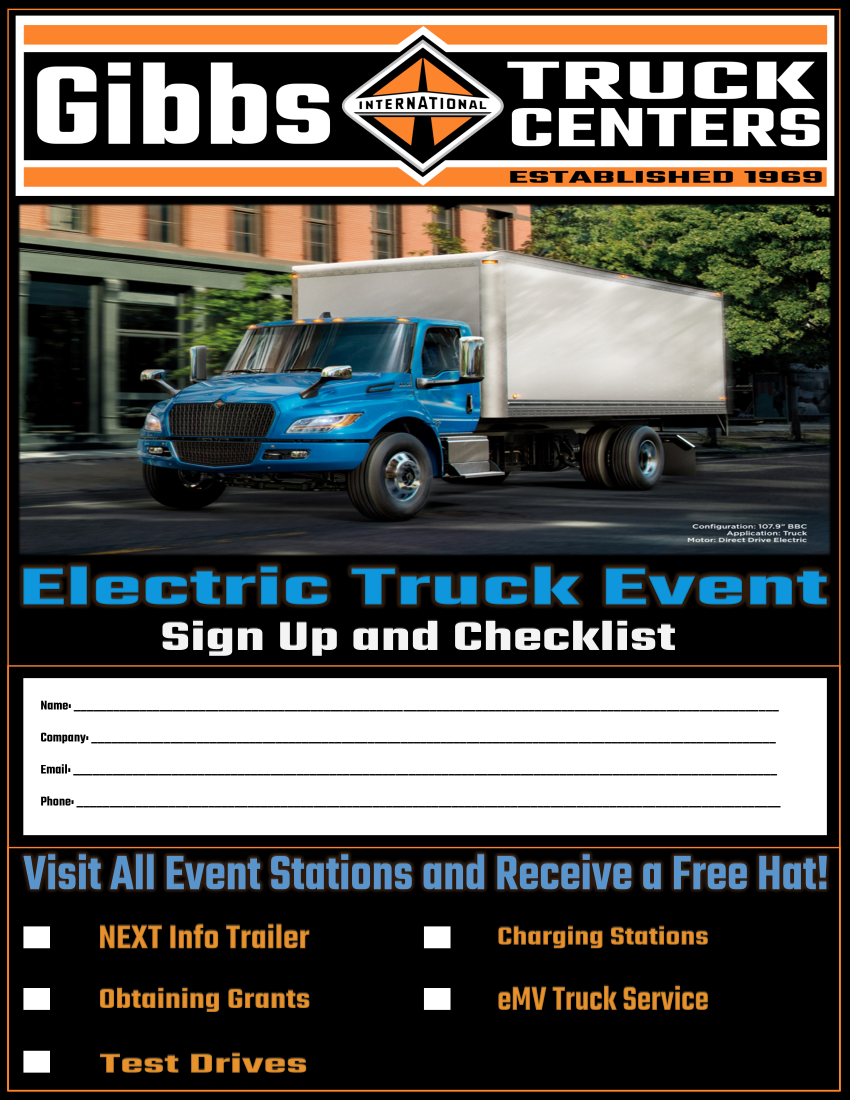 ---
---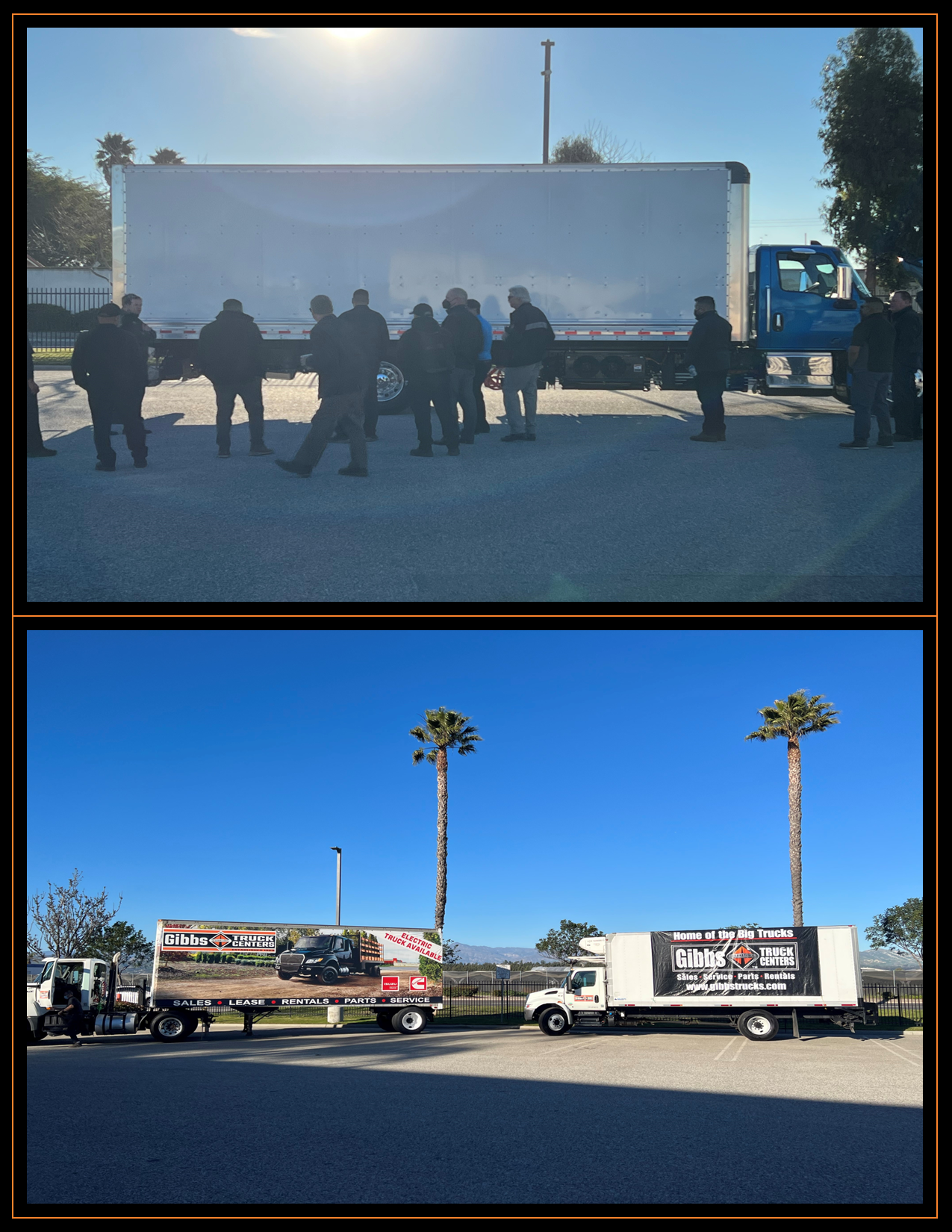 Take a look at some of the recent facility upgrades at Gibbs Truck Centers
---
Fresno, CA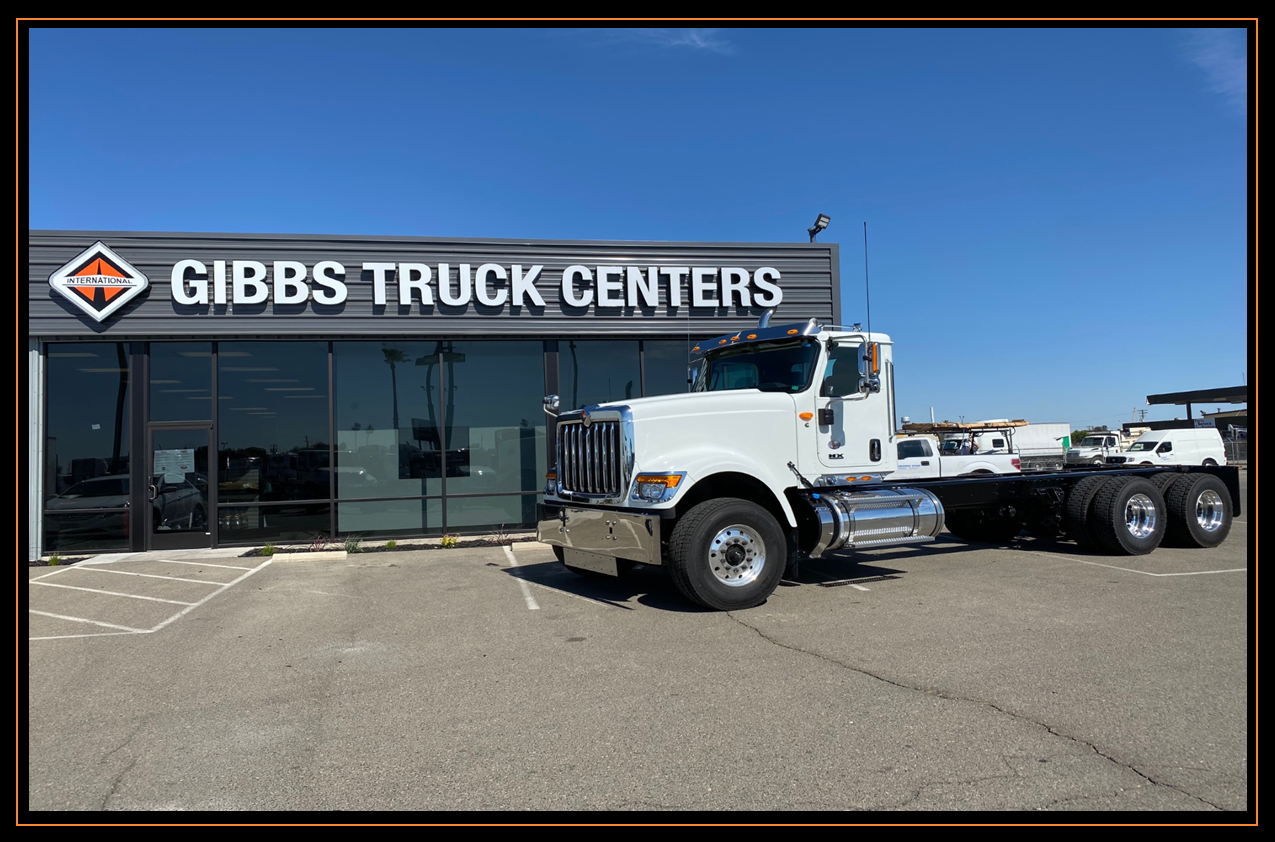 ---
Bakersfield, CA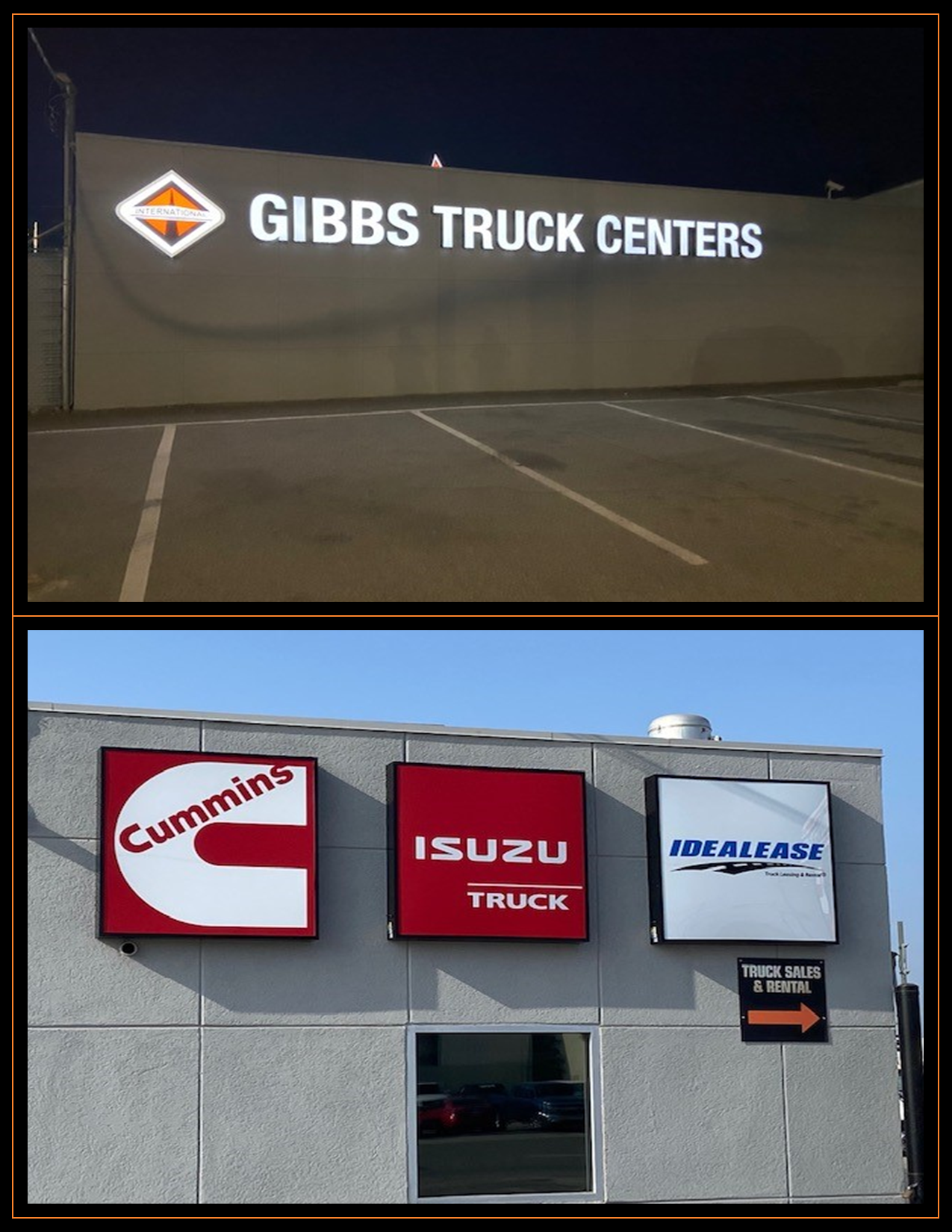 ---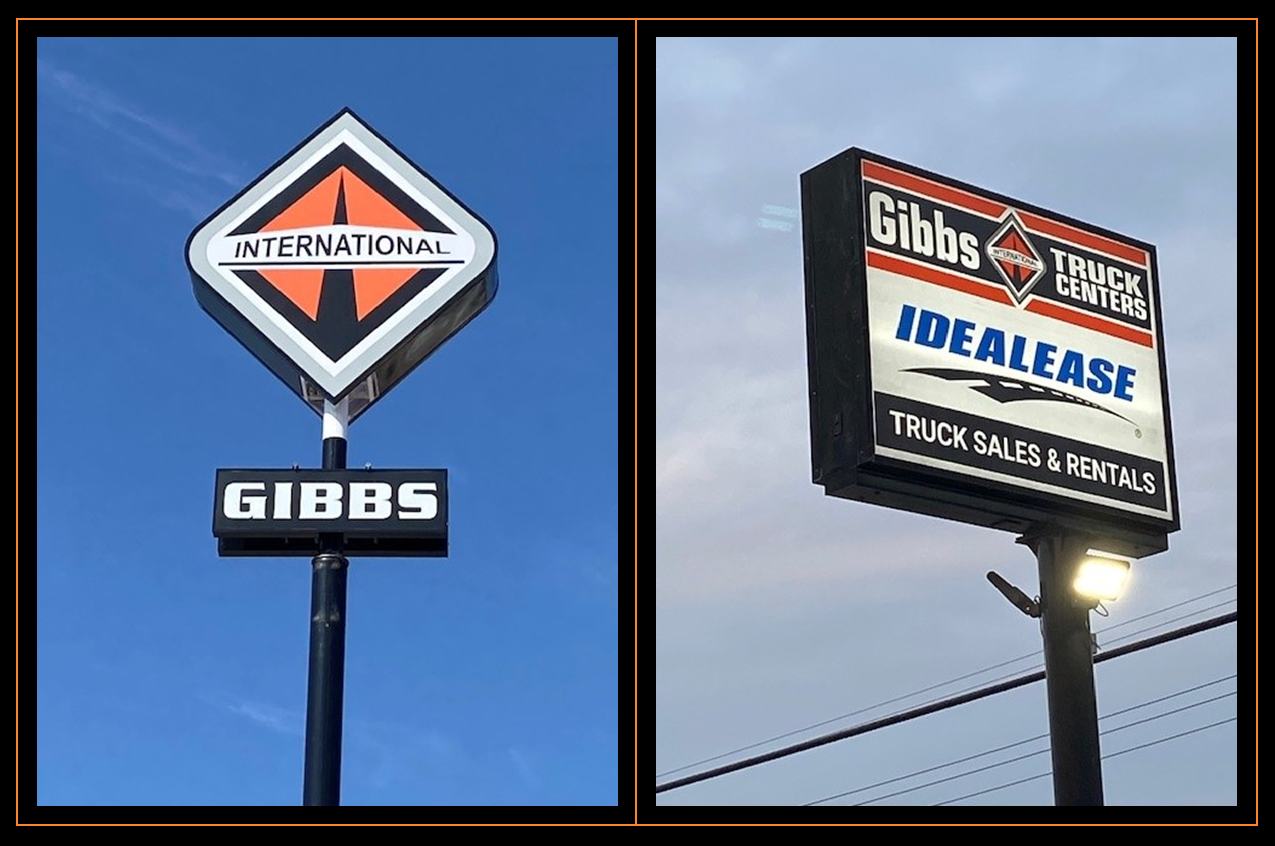 Ed's Corner
---
A taxi passenger tapped the driver on the shoulder to ask him a question.
The driver screamed and lost control of the the taxi, nearly hit a bus, went up on a footpath, and stopped inches from a shop window.
For a second, everything was quiet in the cab. Then the driver said, "Look, don't ever do that again. You scared the living daylights out of me".
THe passenger apologized and said, "I didn't realize that a little tap would scare you so much".
The driver replied, "It's not really your fault. Today is my first day as a cab driver... I've been driving a funeral van for the past 25 years."

Now let's get into trucks...
---
Did You Know?
INternational's New EMV Electric Trucks Are Available Now!
---
The International eMV is the result of Navistar's commitment to safe, reliable, zero emissions solutions that improve customer total cost of ownership (TCO) and deliver on value-added business objectives.
---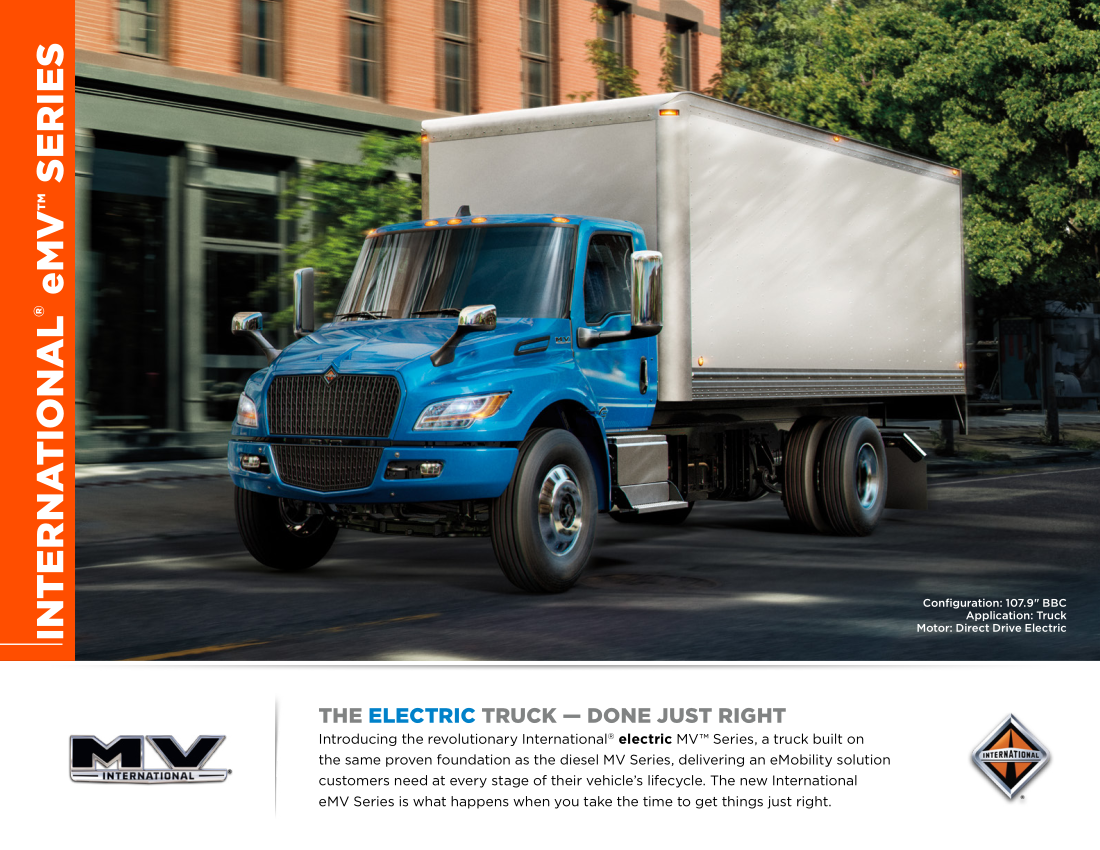 ---
The International eMV is designed to tackle everyday use, built to the same rigorous standards as the trusted diesel International MV Series truck. With thoughtful design for improved visibility and maneuverability, the eMV is ideal for any straight rail application. It is available in four different wheelbase options - 217", 236", 254", 272" - and features the Diamond Logic electrical system as standard equipment.
---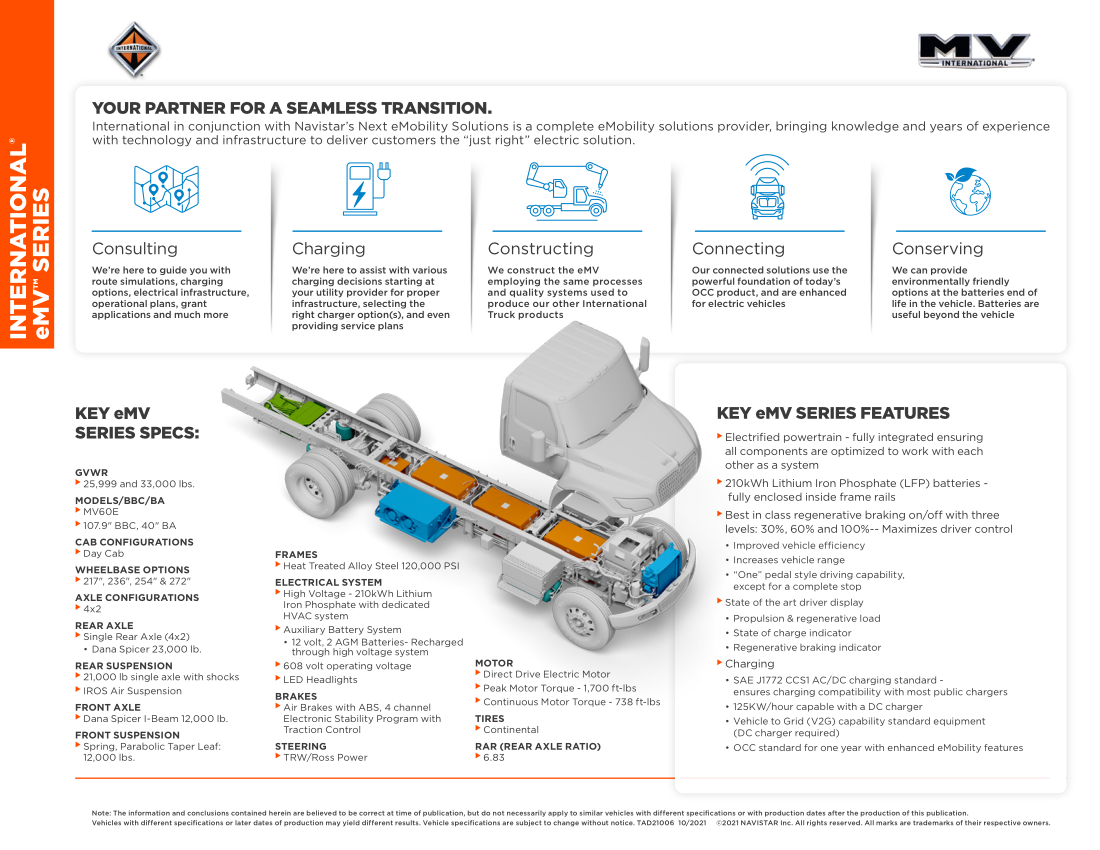 ---
"Our team has worked tirelessly to build an all-electric medium-duty vehicle solution that offers our customers all the environmental benefits of a zero-emissions vehicle, while delivering the capabilities of a traditional medium-duty truck to help you take care of business," said Debbie Shust, Vice President, Medium Duty Truck, Navistar.
"Rolling off our production lines now, we are proud to offer the International eMV, complete with inclusive consultation services provided by our specialized NEXT eMobility Solutions team to ensure seamless integration of electric trucks into customer fleets."
---
---
Designed to get the job done right, the eMV's battery electric motor provides motor provides peak power of over 335 horsepower or 250 kilowatt hours, with continuous power of 215HP or 160kWh. The eMV has a 210kWh capacity high-voltage battery that provides a 135-mile range when fully charged. Batteries are packaged between the frame rails for additional protection and under warranty for five years or 100,000 miles.
The eMV is also equipped with three levels of regenerative braking, allowing the vehicle to collect kinetic energy braking and store it in the battery for use. To ensure the driver has complete awareness of the eMV's operational status, a state-of-the-art digital instrument cluster includes information on propulsion and regenerative load, state of charge indicator, and regnerative braking indicator.
---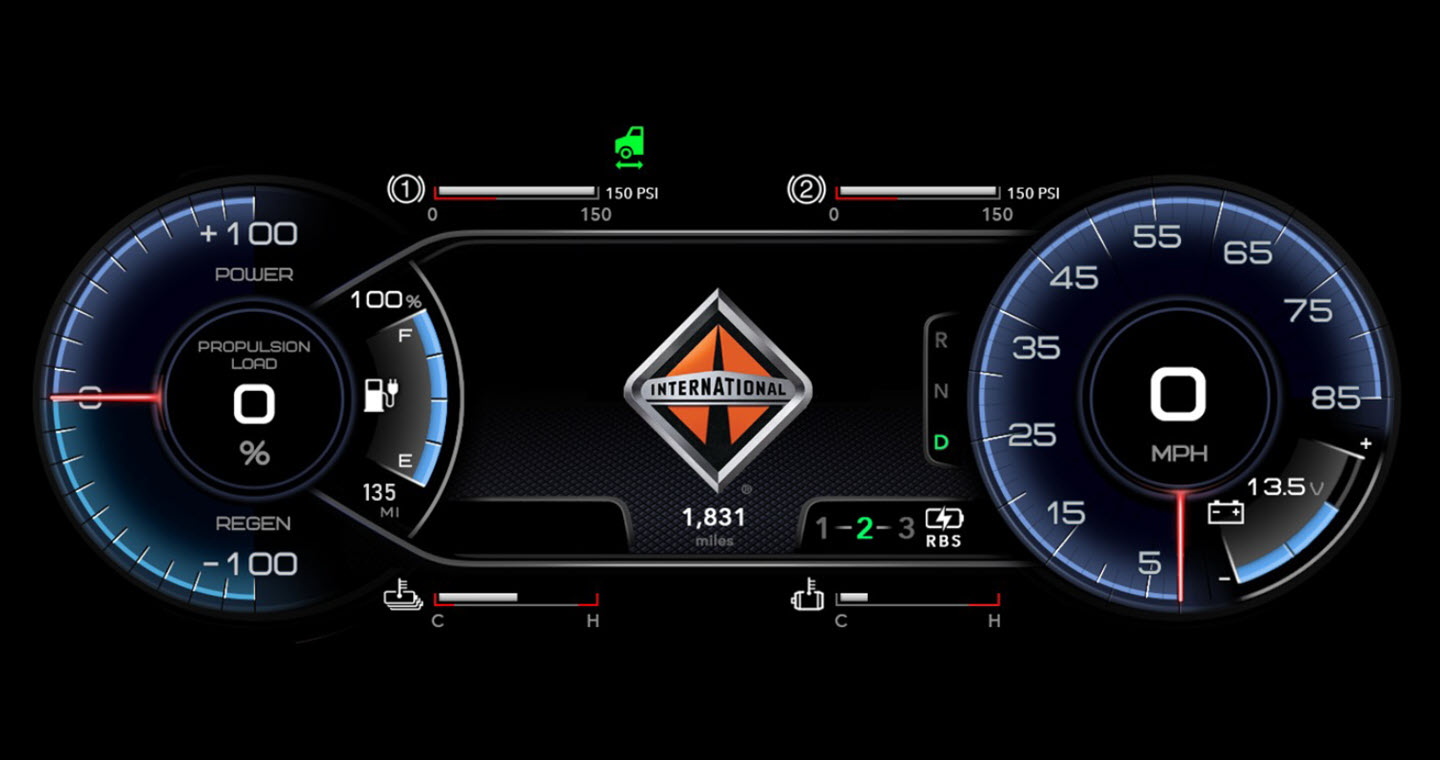 ---
The International eMV also offers both AC and DC charging capabilities as standard equipment to allow customers to choose the best option for their fleets. The recommended Level 2 AC charging station is suitable for overnight charging and provides roughly 19.2kW of power. The DC Fast Charge station option provides up to 125kW of power. The Fast Charge station also has the capability to provide multiple power options. At its highest kW output, it can provide a full charge to the eMV in under two hours.
The impressive design, maneuverability, and comfortable drive is supported throughout the entire electric vehicle lifecycle by the International Dealer Network - the strongest in the industry.
---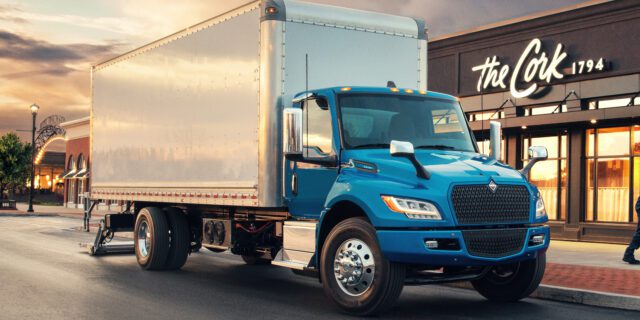 Specials At Gibbs Truck Centers
Looking for a new or used truck? Contact your nearest Gibbs Truck Center and ask about our current specials.
---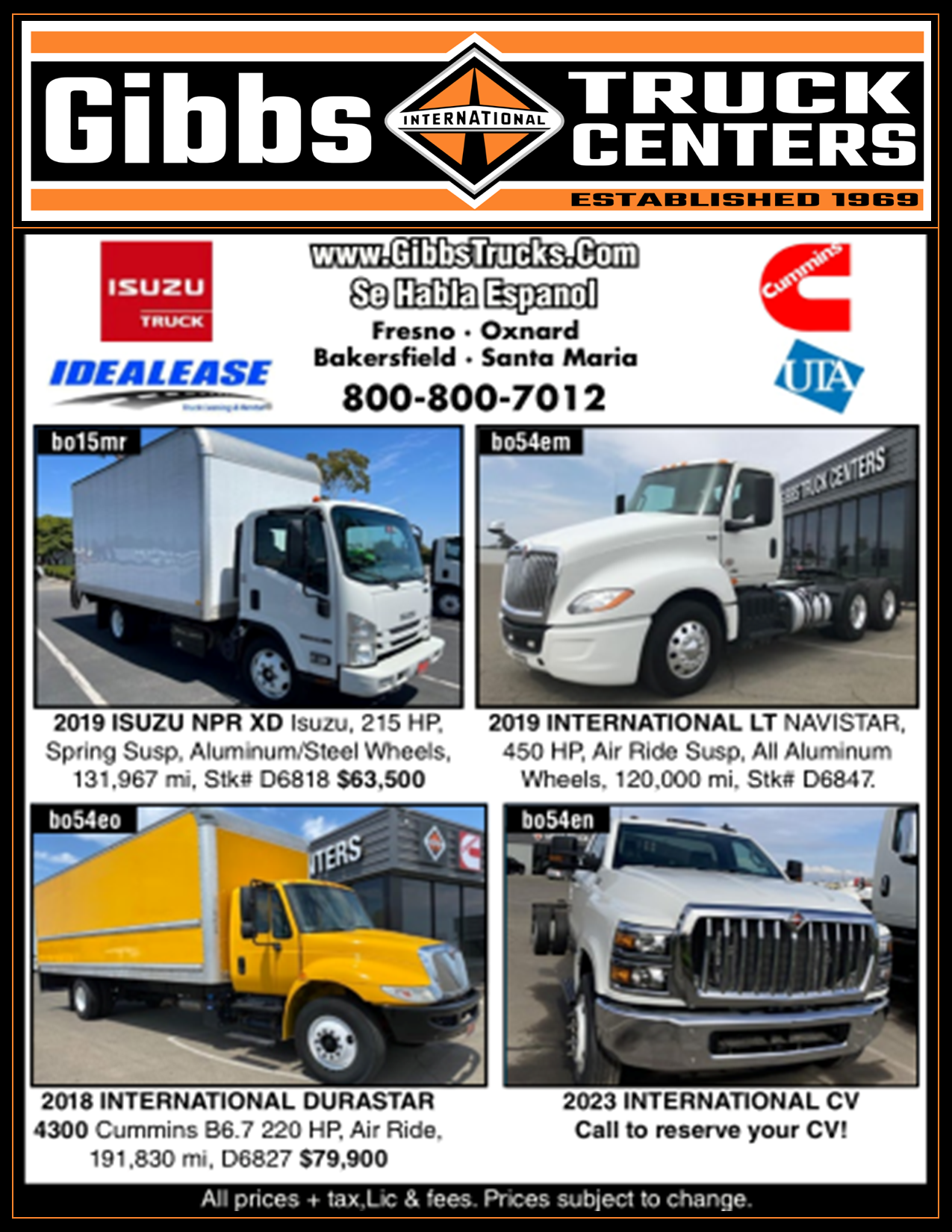 GIbbs Truck Centers Full Service Body Shop
Our body shop is ready to tackle even the toughest repairs.
---
Recently, our Body Shop Team performed a major repair for our friends at Leidos. A dump truck that had been involved in a roll-over crash was brought to us all the way from Antarctica! Our amazing Body Shop Team was able to rebuild and repaint the truck in record time!
Congratulations on a job well done!!
---

Parts, Parts, Parts...
We all need a part now and then. Take a look at our current specials, or let us know if we can help you locate what you need.
---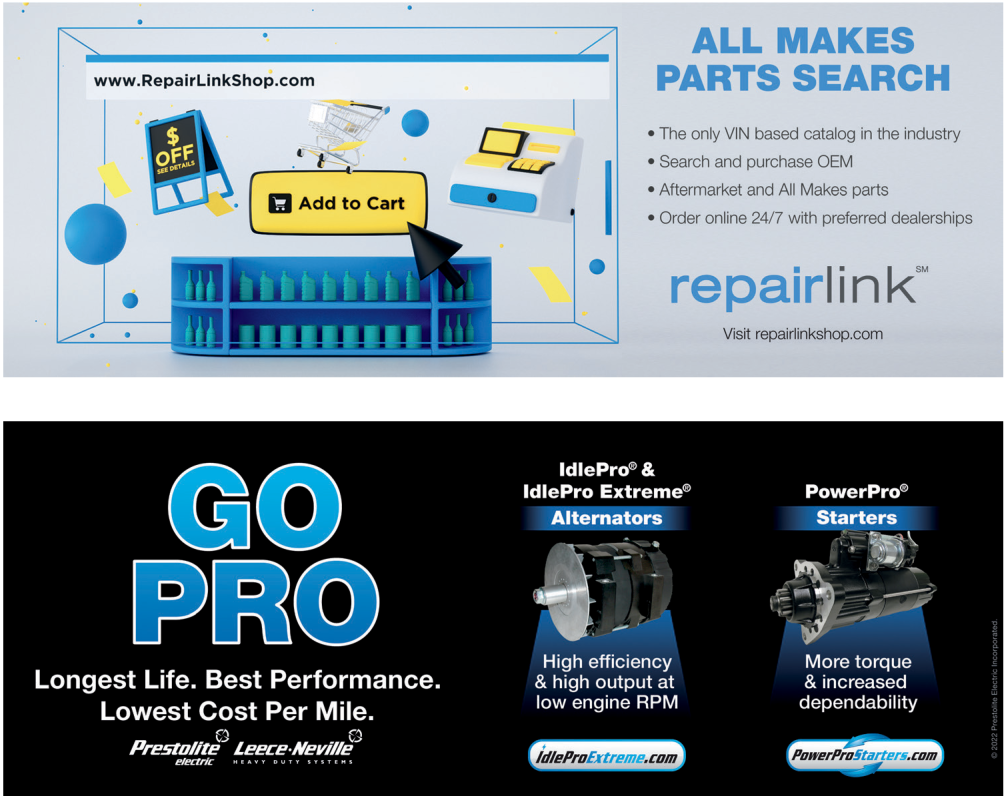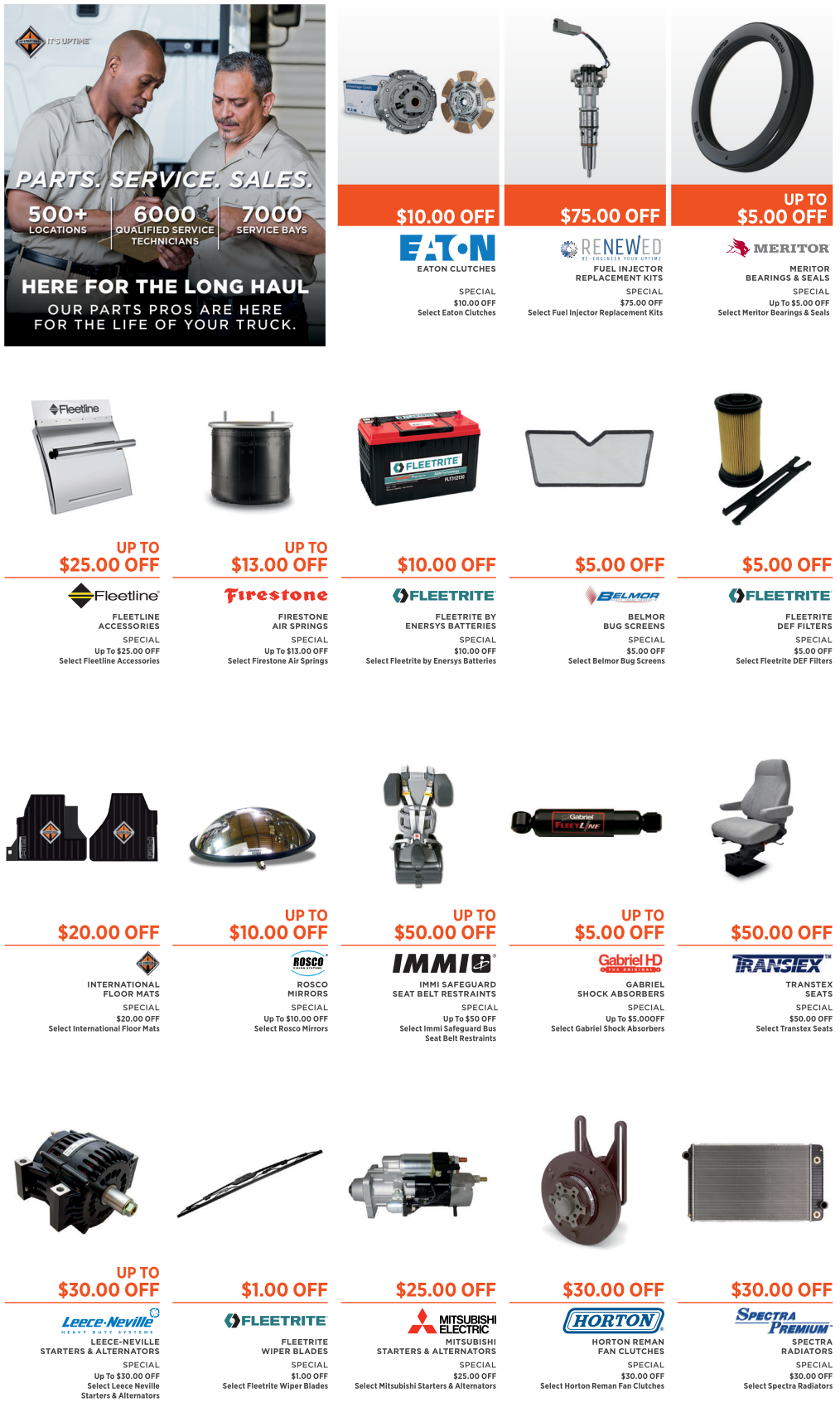 Contact our Lease and Rental Department
Short-Term, Long-Term, and everything in between. Contact your nearest Gibbs Truck Center and let us help you get back on the road.
---
See Rental Board For Current Rates
---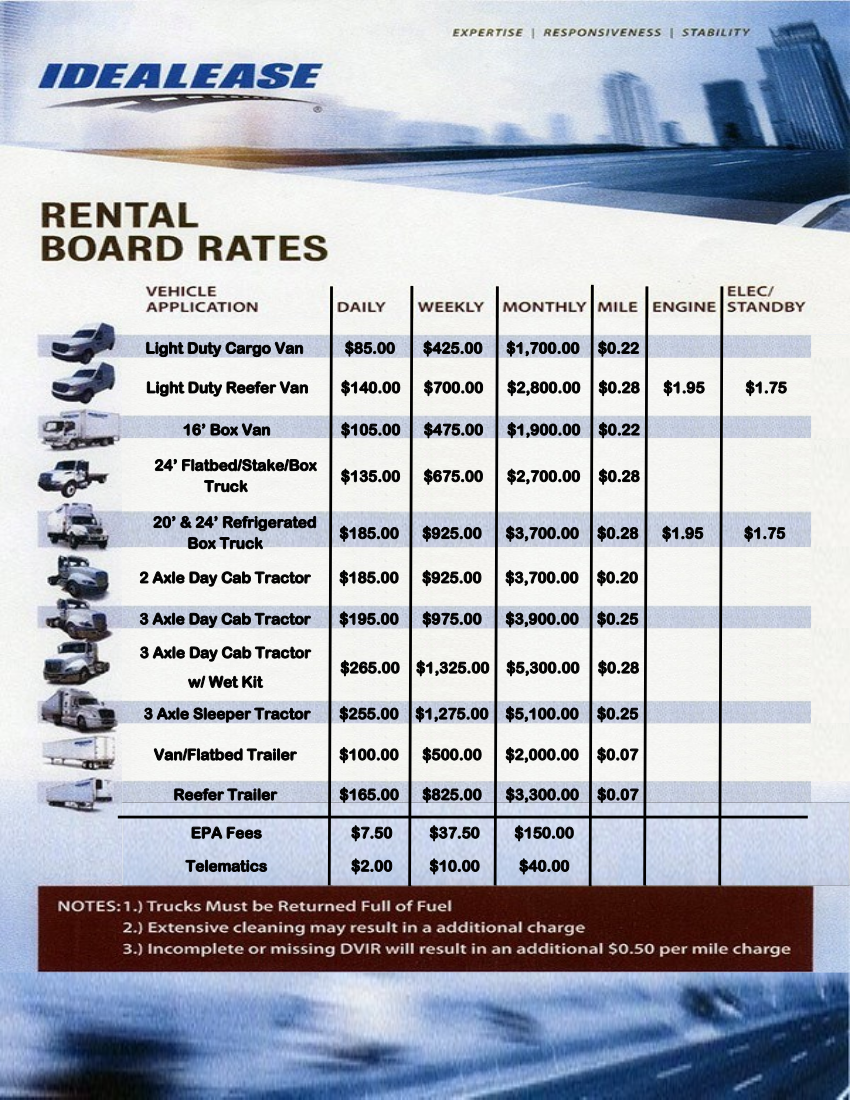 Gibbs Truck Centers Quik-In, Quik-Out Lube Center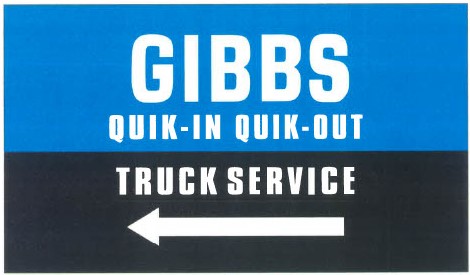 ---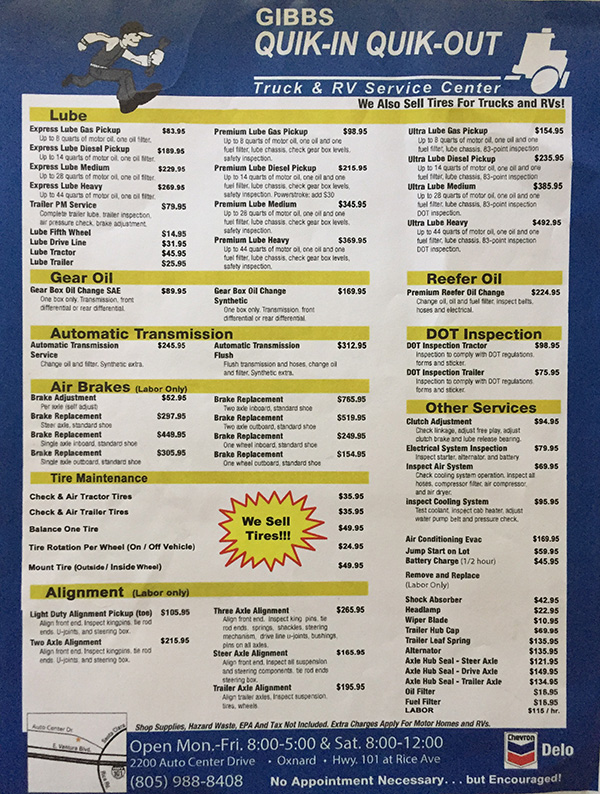 ---

24/7 Roadside Service
Let Gibbs Truck Centers in Oxnard, Santa Maria, Bakersfield, or Fresno help you with your roadside emergency calls. We are available 24/7 - day or night!
---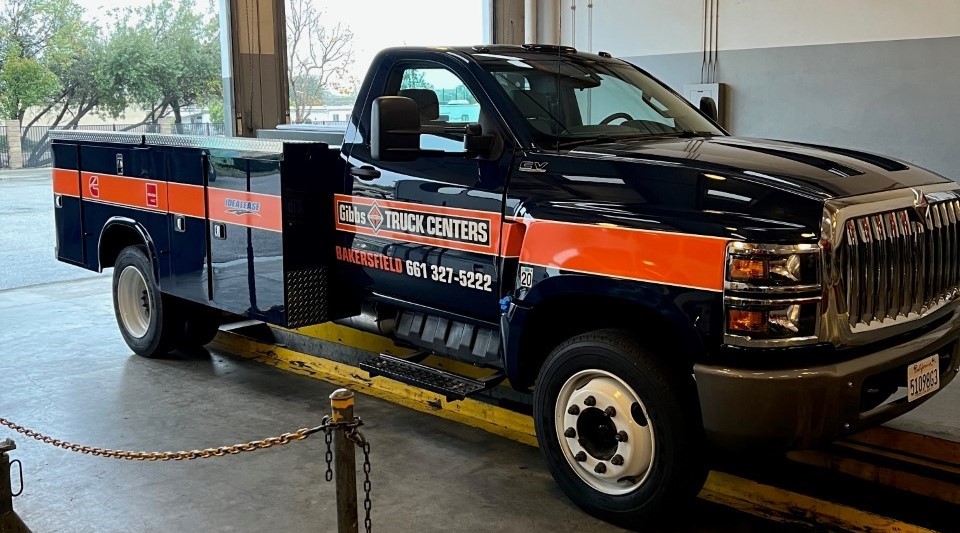 ---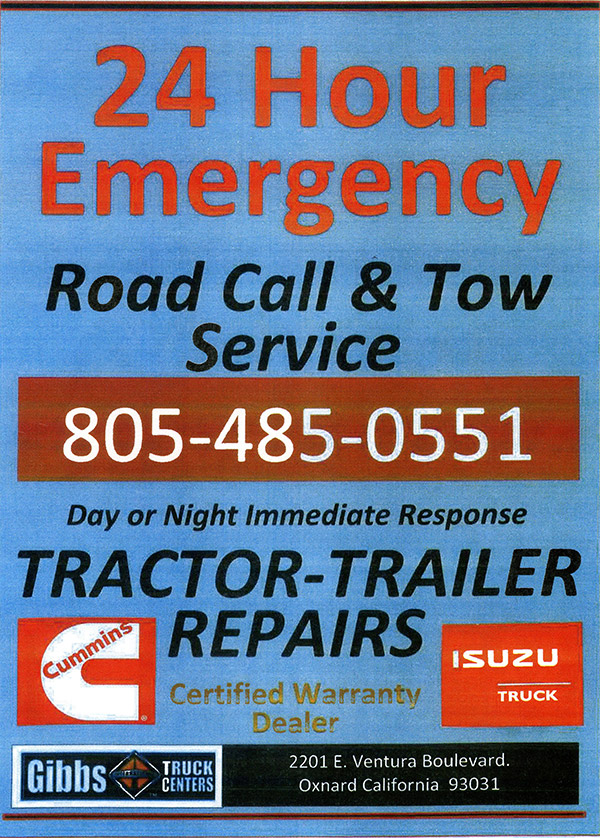 ---
Emergency Service
Schedule your fleets on Saturday for PMs or DOTs. Call Today!


Four Locations To Serve You!
---

You are receiving this quarterly e-newsletter because you registered with us in-store, or at www.gibbstrucks.com Gibbs Truck Centers is required to provide certain information to their customers, which we do through this e-newsletter as well as the printed version of the Gibbs Gazette throughout the year.
---
Our Privacy Policy
Gibbs Truck Centers' relationship with its customers is very important. We respect your privacy and will always protect the information you provide to us. We will never make available our mailing lists, telephone numbers, billing information or email addresses to anyone other than employees of Gibbs Truck Centers, and only for the purpose of processing orders during day-to-day business.