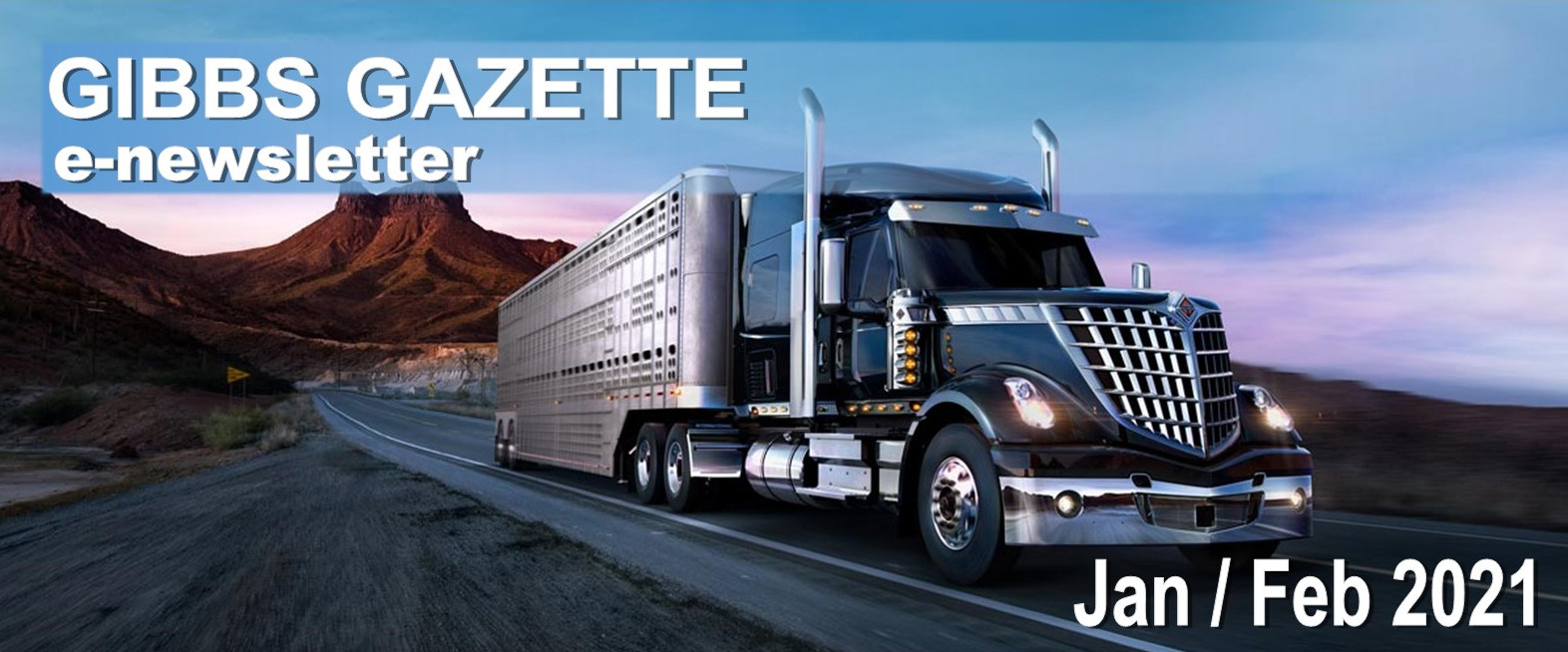 Gibbs Truck Centers - Since 1969
---
Gibbs Truck Centers has been serving Central California since 1969. We have four full service commercial truck dealerships offering the complete line of International and Isuzu brand products and services.
We carry a multi-million dollar parts inventory to meet our customers' needs.
Our service departments are staffed with factory trained, ASE Certified technicians.
Should you require an additional unit we offer rental trucks or full maintenance leasing through our Gibbs Idealease organization.
Our state-of-the-art paint and body shop can handle any make or model repairs.
Looking to purchase a truck or tractor? Contact one of our highly experienced sales professionals today!
Now Celebrating 53 Years!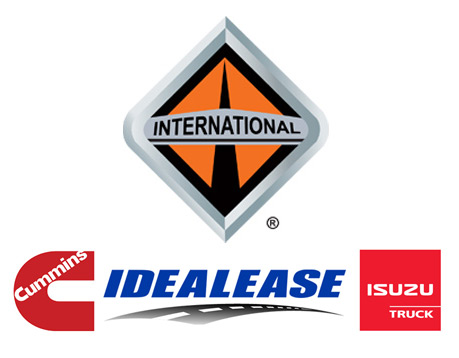 Have you seen our new website?
Re-Designed and streamlined to help keep you up to date on all the latest from Gibbs Truck Centers. Sales, Information, News, and more. Click the link below to visit us anytime.
---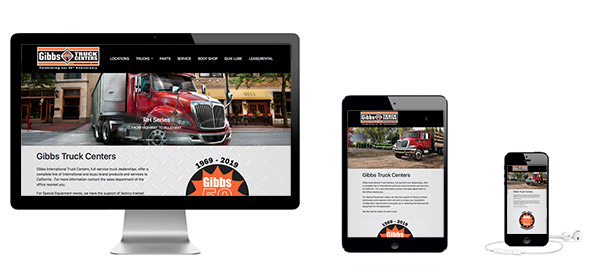 www.gibbstrucks.com

What's Happening At Gibbs Truck Centers?
---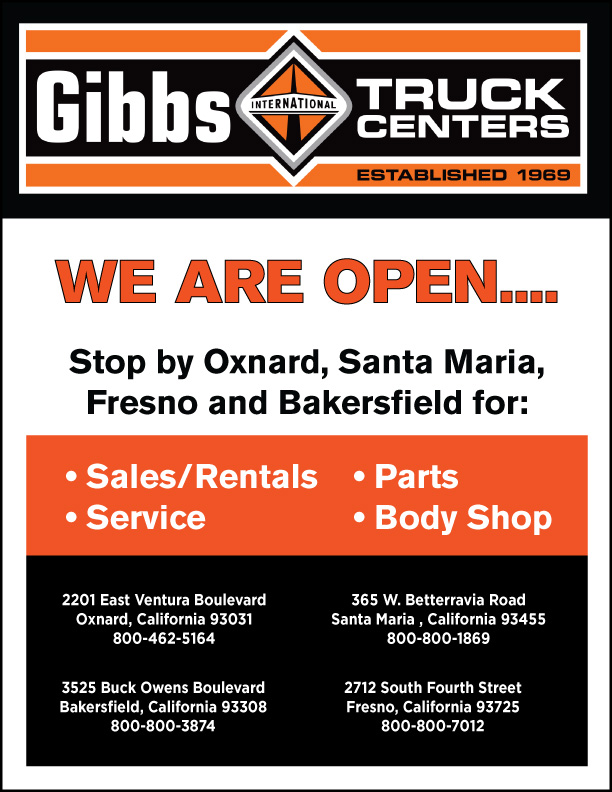 ---
Gibbs Truck Centers donated a rental truck to the National Charity Ventura County Juniors Toy Drive for pediatric patients receiving treatment at Ventura County Medical Center. Gibbs Truck Centers enjoys helping the kids in our local community.
---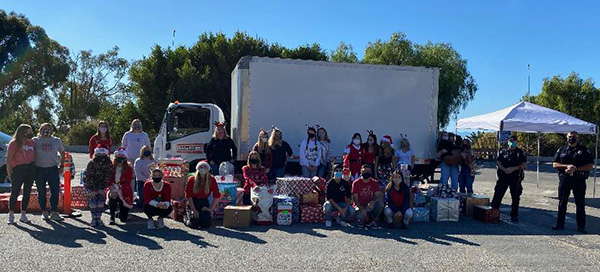 ---
Congratulations to All Four Gibbs Truck Centers Locations for Winning the Navistar Diamond Edge Award for Q3 2020!
---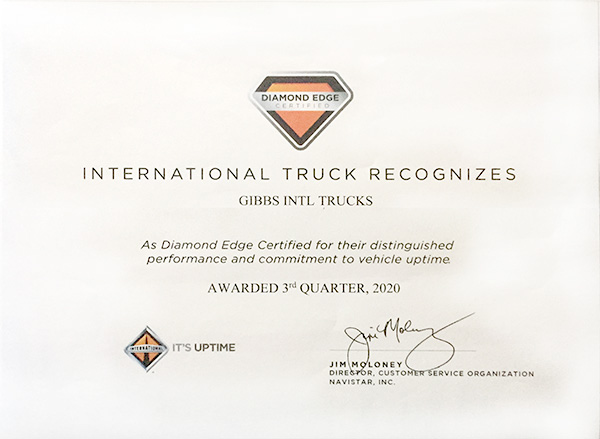 ---
Leland Leasure Retires After 21 Years With Gibbs Truck Centers
---
Leland Leasure started Gibbs International on Oct 18th 1999. When Leland first started he would work a half of the day in the service department and half of the day in the lease and rental department. Shortly after Leland started the lease and rental department grew where he was needed full time there. Leland quickly showed his worth as an all-around mechanic being able to do repairs on trucks as well fabrication and welding. Through Leland 21 years of commitment to Gibbs he was an outstanding employee as Leland always put others and the company first. You could always go out and into the shop and expect to hear Leland making noise and working hard with a smile and a friendly "hello how's your day". Leland will be greatly missed. The Gibbs Family wishes Leland a great and wonderful retirement.
Thanks for your hard work and dedication!
---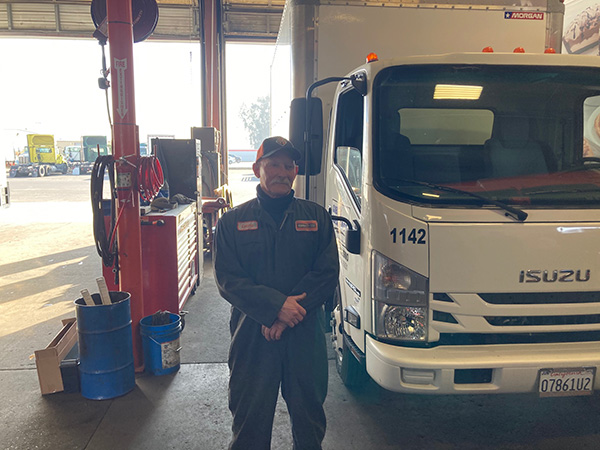 Merry Christmas and Happy New Year!
---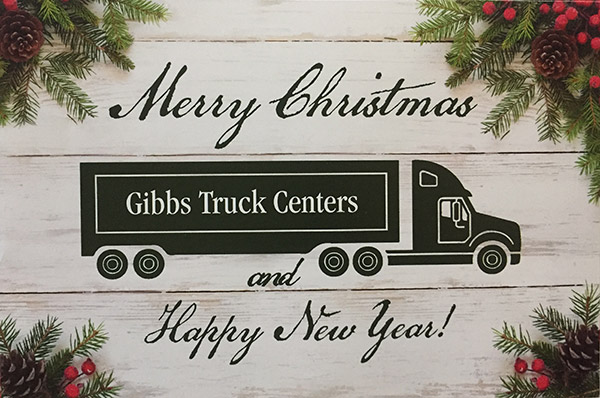 ---
Holiday Wishes From Our Stores To You!
We thank you for your commitment to Gibbs Truck Centers during these uncertain times in 2020. We wish you and your families Joy, Peace, and Good Health in the New Year. - Ed Gibbs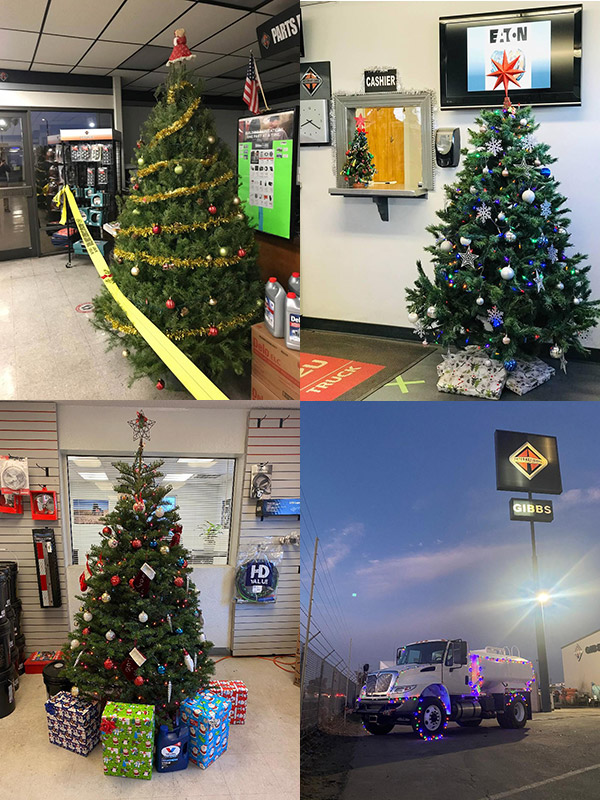 Ed's Corner
Three guys are in a hospital waiting room...
---
Each of them has a wife in labor and is anxiously awaiting the arrival of their bundle of joy. The nurse comes out and says to the first man, "Congratulations...your wife has given birth to twins!" The man says, "Wow, that is such a blessing. Twins! Imagine that! You know what's funny, though? I work for the Minnesota Twins, so that's kind of a coincidence!"
Five minutes later the nurse returns and says to the second guy, "Congratulations! Your wife was carrying triplets, and they are all healthy...two boys and a girl!" The man is thrilled. "Triplet! Imagine that! Wow, two boys and a girl! You know what's funny, though; I work for 3M, so that's kinda of a coincidence!"
Thte third man then suddenly reaches for his coat and starts to head for the exit. Confused, the nurse says, "Wait a minute! Your wife is in labor...don't you want to stay and be with her??" The guy replies, "No way. Forget it. I'm outta here. I'm a truck driver for 7up!"

Now let's get into trucks...
No Payments for 6 Months
---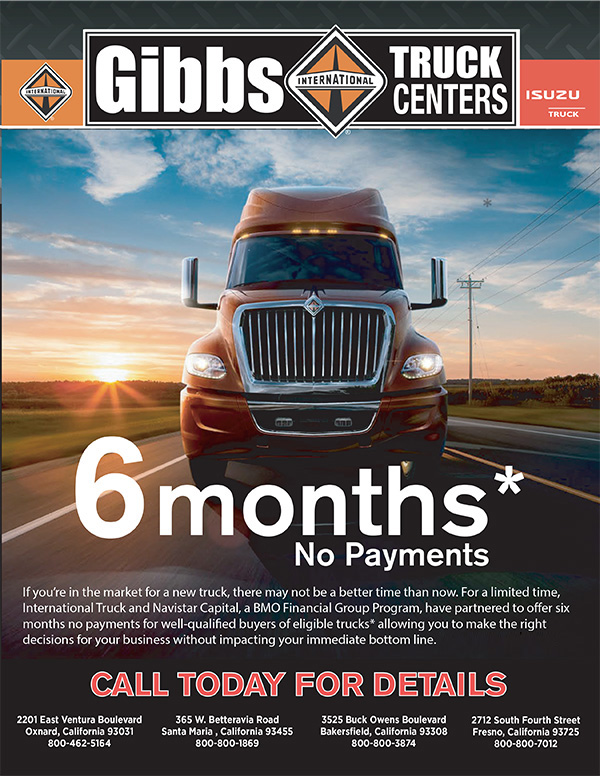 ---

Specials At Gibbs Truck Centers
Looking for a new or used truck? Contact your nearest Gibbs Truck Center and ask about our current specials.
---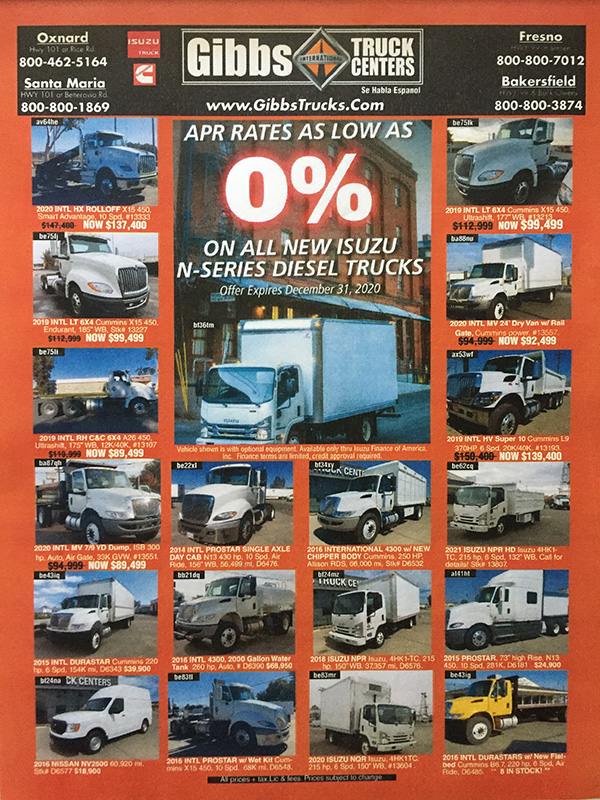 Parts, Parts, Parts...
We all need a part now and then. Take a look at our current specials, or let us know if we can help you locate what you need
---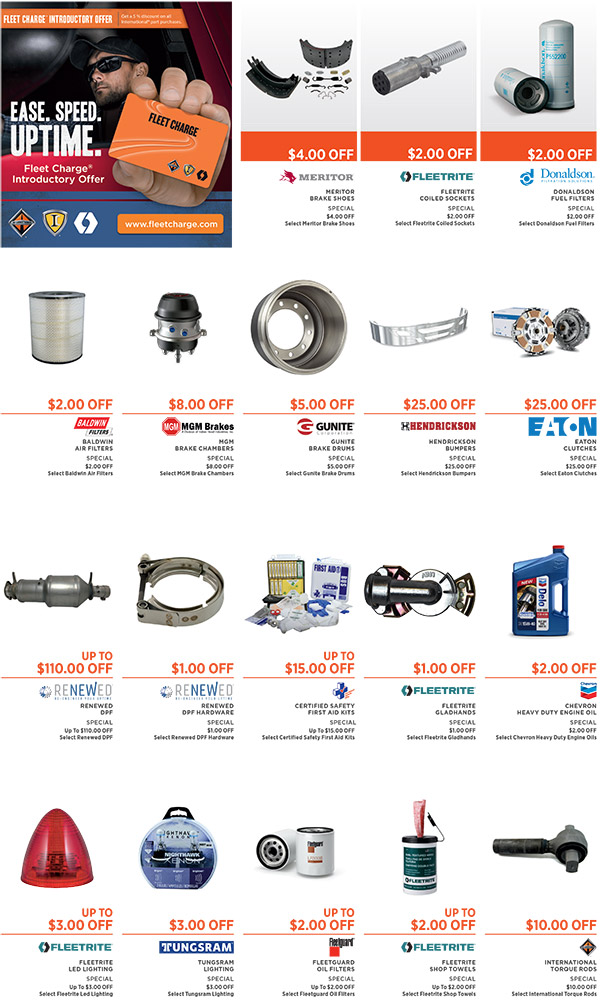 Contact our Lease and Rental Department
Short term, Long term, and everything in between. Contact your nearest Gibbs Truck Center and let us help you get back on the road.
---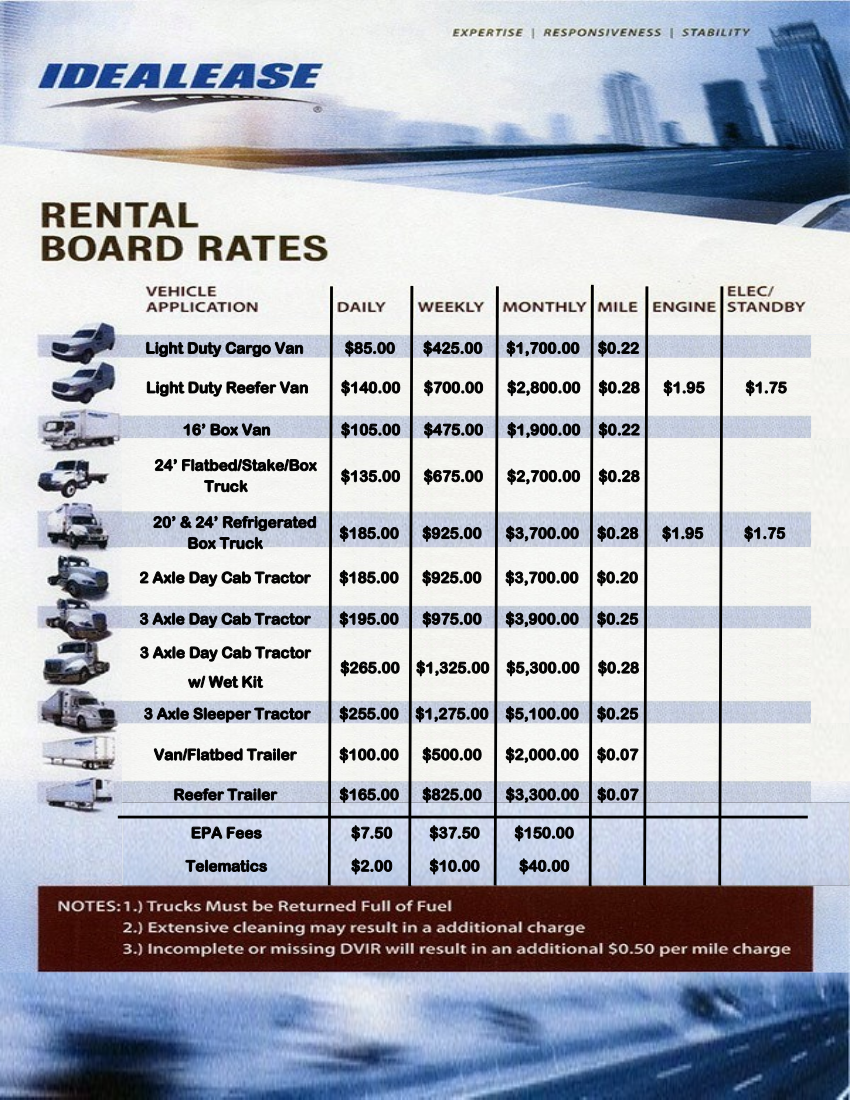 Gibbs Truck Centers Quik-In, Quik-Out Lube Center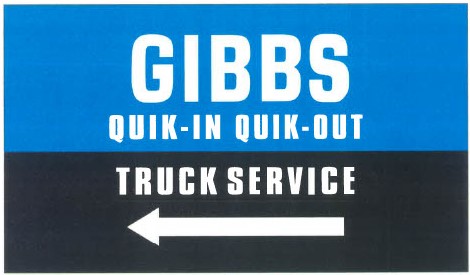 ---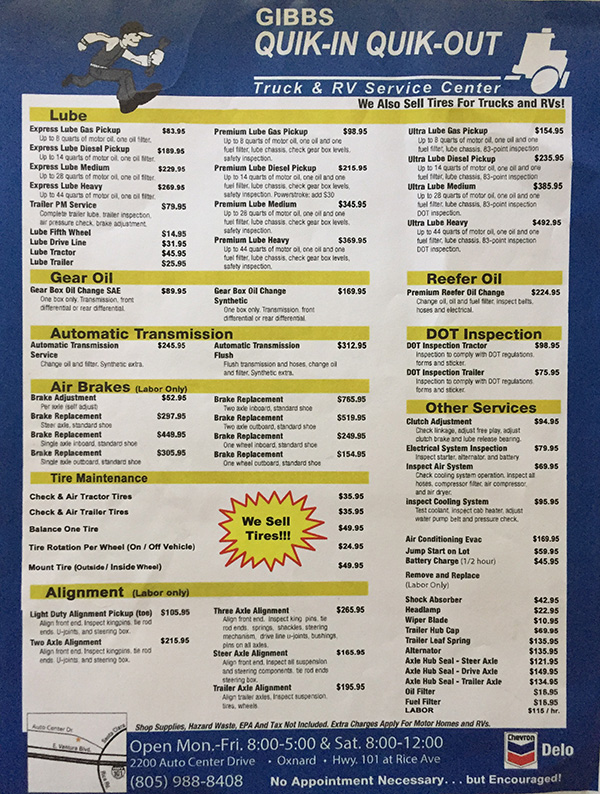 ---

24/7 Roadside Service
Let Gibbs Truck Centers in Oxnard, Santa Maria, Bakersfield, or Fresno help you with your roadside emergency calls. We are available 24/7 - day or night!
---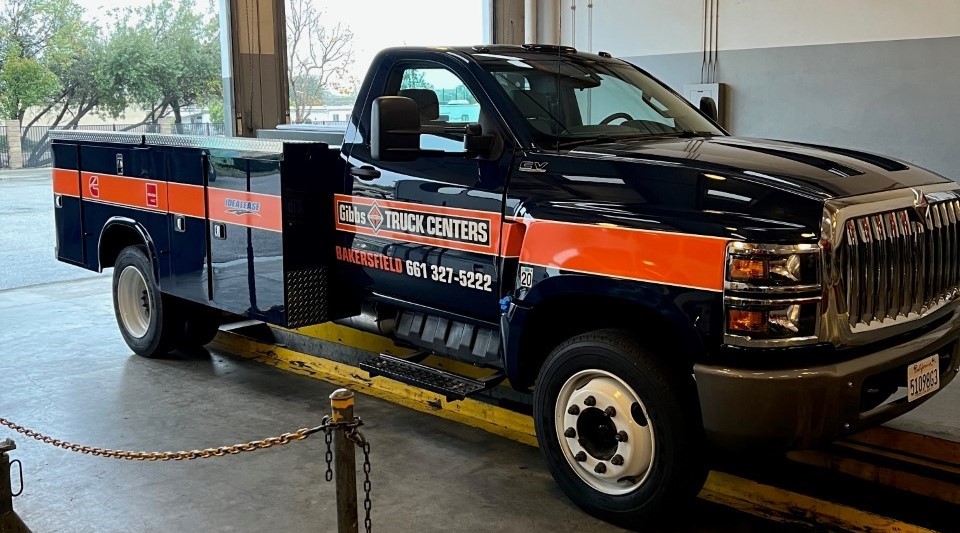 ---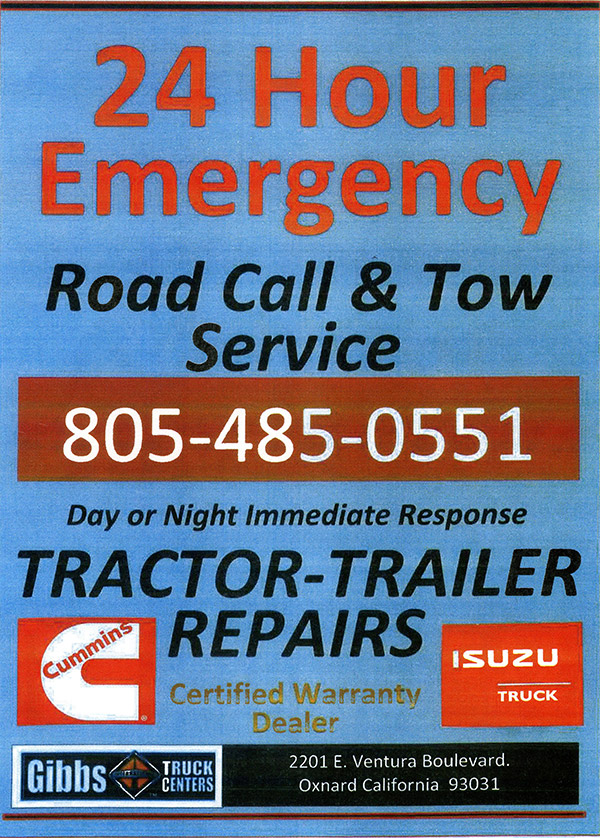 ---
Emergency Service
Schedule your fleets on Saturday for PMs or DOTs. Call Today!


Four Locations To Serve You!
---

You are receiving this quarterly e-newsletter because you registered with us in-store, or at www.gibbstrucks.com Gibbs Truck Centers is required to provide certain information to their customers, which we do through this e-newsletter as well as the printed version of the Gibbs Gazette throughout the year.
---
Our Privacy Policy
Gibbs Truck Centers' relationship with its customers is very important. We respect your privacy and will always protect the information you provide to us. We will never make available our mailing lists, telephone numbers, billing information or email addresses to anyone other than employees of Gibbs Truck Centers, and only for the purpose of processing orders during day-to-day business.